Executive Director
Dr. Heidi Horsley, PsyD, LMSW, MS

Dr. Heidi Horsley is a licensed psychologist and social worker, and is the Executive Director and Co-Founder of the Open to Hope Foundation.  She is an Adjunct Professor at Columbia University and in private practice in Manhattan (www.DrHeidiHorsley.com).
An internationally known grief expert, author, and bereaved sibling, Heidi co-hosts the syndicated internet radio show, Open to Hope.  She serves on the National Board of Directors for The Compassionate Friends and on the Advisory Board for the Tragedy Assistance Program for Survivors (TAPS) of military loss.
Dr Heidi has appeared on ABC's 20/20, and been quoted in the Metro World News, Washington Post, Time Magazine, Money Magazine and the New York Daily News, in addition to many other media venues.  She also gives presentations, workshops and professional continuing education courses throughout the country for health care professionals.
Dr. Heid worked on a longitudinal 9/11study in a research and clinical capacity for the FDNY/Columbia University Family Guidance Program; a study providing ongoing intervention and follow-up to families of firefighters killed in the World Trade Center.  She has written numerous articles for professional journals, and is co-author of the books, Open to Hope, Inspirational Stories of Healing After Loss;  Real Men Do Cry: A Quarterback's Inspiring Story of Tackling Depression and Surviving Suicide Loss, and; Teen Grief Relief: Parenting with Understanding Support and Guidance.
Dr. Heidi earned a doctorate in psychology (Psy.D.) from the University of San Francisco; a master's degree in social work (L.M.S.W.) from Columbia University, and in mental health counseling (M.S.) from Loyola University in New Orleans.

Executive Editor
Neil Chethik
Neil Chethik is the Executive Editor of the Open to Hope website, where he provides direction for the  website and editorial guidance to more than 300 authors, who have published more than 3,000 articles on grief, loss and hope on the site.  He is also Writer-in-Residence at the Carnegie Center for Literacy and Learning in Lexington, Ky., where he lives with his wife, Kelly Flood, and son, Evan.  Previously, Neil was a staff reporter for the Tallahassee Democrat and San Jose Mercury News, and writer of VoiceMale, the first syndicated column on men's personal lives. His writings have appeared in hundreds of print and web publications.
He is the author of two acclaimed books: VoiceMale: What Husbands Really Think About Their Marriages, Their Wives, Sex, Housework and Commitment (Simon & Schuster 2006), and FatherLoss: How Sons of All Ages Come To Terms With the Deaths of Their Dads (Hyperion 2001).  Neil earned his B.S. degree in journalism  at Northwestern University.

Community Manager
Heather Horsley

Heather Horsley is the Community Manager for The Open to Hope Foundation.  Heather manages our Open To Hope Radio and Open To Hope TV content, executes social media and online campaigns, and performs vital website management for opentohope.com.  No stranger to loss; at the age of 14, Heather's brother and cousin died in a tragic car accident.  She is eager to help people find hope and peace within our world.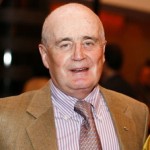 Treasurer
Phil Horsley
Phil Horsley was the founder of Horsley Bridge Partners, a leading manager of private equity investments for institutional investors. The firm is located in San Francisco with offices in London and Beijing. Prior to founding Horsley Bridge, Phil served as vice president for investments at the Universtiy of Rochester with responsibility for managing the university's endowment fund. He has served on the board of trustees of the Eastman Dental Center, The National Advisory Council of the University of Utah and several private equity boards. He has been on the board of directors of Paychex, Inc, a payroll services company, for 28 years. Phil earned a B.S. degree from the University of Utah and an M.B.A. from Cornell University. In 1983 his only son was killed in a car accident, he went on to find hope in the Compassionate Friends and continues to give back to them today through service.