Whether it's the loss of a parent, sibling or friend grief can be all consuming and lead to a deep depression that makes it difficult to deal with life's normal routine. Dealing with the death of a loved one can be particularly difficult for college students, especially if they are away from home. They often have trouble dealing with their loss because of the overwhelming energy grief requires on top of the demands of attending classes, focusing on homework and participating in the social life that college offers. A study published by Purdue University found that approximately 40% of college students have dealt with the death of a loved one over the last two years. Also, many students are trying to cope with the stress of college life knowing they have parents or other loved ones at home with a terminal illness. The result is a real struggle to stick with college in the face of tremendous physical, mental and emotional pain. As someone who is concerned about them there are steps that you can take to help.
Tap Into College Support Resources
Universities like Purdue have begun to recognize the impact of loss on their student body. That's what led to the creation of official grief absence policies, one of many resources that a college or university can provide to help students work through their grief.  Universities want to see their students succeed and stay in college. Grief absence policies are similar to those found in the work environment. According to its website, Michigan State University acknowledges a student's need to grieve by taking a temporary leave from school. While it is still the student's responsibility to inform the school and professors, there is acknowledgement that students need space and time to grieve. They can reach an agreement with the school on making up the work they miss during the grieving process.
Campus and Off-Campus Support Systems
When returning to school bereaved students are often surprised to hear that friends and associates are also grieving a loss that is seldom discussed. These unacknowledged losses make it important for schools to have policies and support groups on campus in order to help students who are struggling with a loss while meeting the demands of school. Meetings with other bereaved students can be comforting and can help group members compartmentalize their grief leaving mental space for both school and social events. On-campus bereavement groups provide students with an opportunity to talk openly and share their feelings with others who have suffered a loss.
One organization helping bereaved students at many college campuses is Actively Moving Forward (AMF), which was started by my good friend David Faigenbaum whose mother Anne Marie died of a malignant brain tumor while he was in college.The organization helps students on more than 200 U.S. college campuses, offering peer-led grief support groups that connect grieving college students with one another.
If on-campus groups are not for you or your college student, consider contacting a local hospice or hospital for grief support groups and individual therapy recommendations. You can also go to the Association of Death Education website and get the name of a trained grief therapist in your area.  If you have suffered the loss of a sibling or a child The Compassionate Friends offers on-line support and monthly meetings. You can also find on-line articles and radio and TV interviews and TV at Open to Hope.
Get Roommates and Lean on Friends
While a grieving student may not feel like having people around, being alone and isolated is not the best thing. Roommates, friends, and fraternity brothers and sorority sisters can help by providing assistance with daily tasks, offer a listening ear and offer a hug. One of the major problems is that college friends may not have met the deceased family member and thus have no memories to share. Listening to pain without knowing the family can be very difficult and wearing over time.
Participate in Awareness Programs to Proactively Address Grief
Getting involved in grief awareness programs is a great way to handle personal grief while helping others understand the gravity of grief in college. There are many situations where other students do not realize what a student is going through after a loss. People don't know what to say or they may say something that doesn't help the situation. That's why it helps to educate others about the real effects of grief and how others can assist in getting through it.
National College Student Grief Awareness Day and Week are held each April by Actively Moving Forward. The organization also has an active presence on social media, which provides an opportunity to interact with others and build further awareness. This proactive approach to grief can also keep grieving students busy while giving them a sense of purpose. In this way a student is using the experience of loss as a catalyst to move forward and complete college, which is what their lost loved one would have wanted.
Take a Longer Break
Since everyone grieves in different ways, it may be necessary to take a break from college. My daughter, Heidi took a few years off after her brother was killed, but eventually returned to college and became a licensed psychologist and an adjunct professor at Columbia University.  It depends on the situation, but no one should judge a student for taking this step. Everyone wants students to succeed, and often stepping away for a while is the best path to success and waiting to return when they can focus rather than getting failing grades and being asked to leave due to poor academic performance.
Tell Them It's Okay to Grieve
Let them know you care.
Don't be afraid to ask about the deceased and to say their name.
Support them in taking time to work through emotions.
Check your college leave policy and make them aware of the help offered.
Where desired help them look for support groups.
Support them if they need a break from collage.
Encourage them not to use drugs or alcohol, which mask emotions.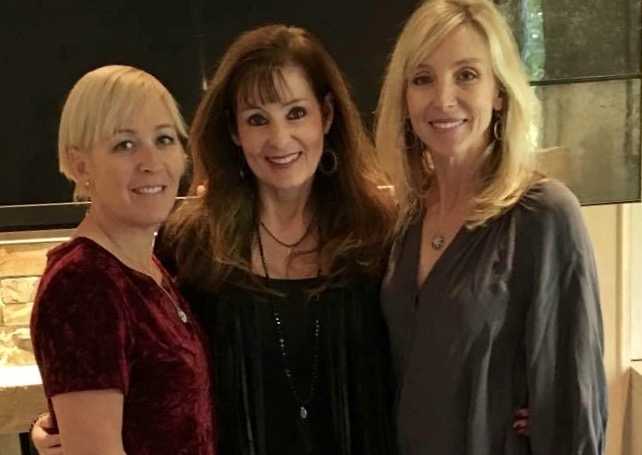 As someone who has been through the grieving process and counseled hundreds of bereaved people I have learned that with loss you need to take a long-term perspective.  We had two daughters in college at the time our son died and one in high school.  There were some rough spots, but over time all of the girls, whose picture is below, were able to complete college. Often the best thing you can do is let your student know that it is okay to take the time to grieve fully and work through all the emotions. College will be waiting when they are ready to return.
God Bless,
Gloria Horsley