The International Day of Hope & Healing after Loss Conference 2022
Date: Monday, March 14th
Time: 8:30am-4:00pm PT
In need of a dose of hope? Please join Open to Hope for our International Day of Hope and Healing after Loss with experts in the field of grief and loss devoted to supporting the bereaved. Our mission is to provide an uplifting day of hope and healing to those grieving the loss of a loved one. Thanks in advance. We couldn't do this without you!
About this event
The International Day of Hope and Healing after Loss is a free online experience brought to you by the Open to Hope Foundation with the mission of helping people find hope after loss. Our expert presenters have generously donated their time, talents, and advice to share with you.
Topics
Growth from Grief
Widowhood
Military Loss
Loss of a Child
Supporting Grieving Children
Sibling Loss
Parent Loss
After-Death Communication
Physical Healing after Loss
Finding Meaning after Loss
We look forward to spending this special day with you; if you've lost hope, lean on ours until you find your own.
Dr. Gloria and Dr. Heidi Horsley, Founders, Open to Hope
..
Time
Contents
8:30 – 8:40 a.m.
Opening Remarks: Dr. Gloria Horsley and Dr. Heidi Horsley
8:40 – 9:05 a.m.

Speaker: David Kessler: Finding Meaning After Loss

9:05 – 9:10 a.m.

Intro of Main Stage Speaker: Allison Gilbert

9:10 – 9:25 a.m.

Allison Gilbert: "Listen World!" Empowering Lessons in Grief From a Writer Born 100 Years Ago

9:25 – 9:30

a.m.

Intro: Parent Loss Panel

9:30 – 9:50 a.m.
Parent Loss Panel: Dr. Jill Harrington, Glen Lord, Rev. Dr. Alvin C. Johnson

9:50 – 9:55

a.m.

Intro: Elizabeth & Christian Brady

9:55 – 10:10

a.m.

Speaker Elizabeth & Christian Brady – Establishing a Legacy that Celebrates your Loved Ones Life and Remembers their Death

10:10 – 10:15

a.m.
Intro: Michele Neff Hernandez

10:15 – 10:30

a.m.

Speaker: Michele Neff Hernandez, Soaring Spirits International: Rediscovering Yourself After Grief and Trauma

10:30 – 10:45

a.m.

Break, followed by intro: Bonnie Carroll

10:45 – 11:00

a.m.
Speaker Bonnie Carroll – Tragedy Assistance Program for
Survivors (TAPS) Finding Hope After Military Loss

11:00 – 11:05

a.m.

Intro: Loss of a Child Panel

11:05 – 11:25

a.m.
Panel: Loss of a Child: Tanya Lord, Mindy Corporon, Debbie Dullabaun, Lily Dulan

11:25 – 11:30

a.m.

Intro: Dr. Donna Schuurman

11:30 – 11:45

a.m.
Speaker: Dr. Donna Schuurman, Dougy Center: Five Ways to Support Grieving Children

11:45 – 11:50

a.m.

Intro: After-Death Communication Panel

11:50 – 12:10 p.m.
Panel: After Death Communication: Christine Duminiak, Eben Alexander, Elizabeth Boisson, Bill Guggenheim

12:10 – 12:20

 p.m.

Break

12:20 – 12:35

 p.m.
Interview: Dianne Gray interviews Ken Ross: A Life Well Lived: Elisabeth Kübler Ross

12:35 – 12:50

 p.m.
Breathwork and Movement with Rebecca Horsley Bara

12:50 – 55

p.m.
Intro: Sibling-Loss Panel
12:55 – 1:15 p.m.
Panel: Sibling Loss – Chris Lourenco, Stephen Stott, Cindy Tart, Jason Wendroff-Rawnicki, Jordon Ferber

1:15 – 1: 20

p.m.
Intro: Terry Sears, Sallie Lynch, Kathy Murphy

1:20 – 1:35

p.m.
Speakers: Terry Sears, Sallie Lynch, Kathy Murphy: Tuesday's Children: A Lifetime of Healing for Grieving Families

1:35

p.m.
Intro: Physical Health Panel
1:35 – 1:55 p.m.
Panel: Physical Health: David Richman, Steve Parker, Rebecca Horsley Bara

1:55 – 2:00

p.m.
Intro: Dr. Tashel C. Bordere

2:00 – 2:15

p.m.
Speaker: Dr. Tashel C. Bordere, National Alliance for Children's Grief: Healing Childhood Trauma

2:15 – 2:20

p.m.
Intro: Shari O'Loughlin

2:20 – 2:35

p.m.
Speaker: Shari O'Loughlin: Finding Our Way Through Sharing Our Grief; Peer-Based Grief Support

2:35 – 2:40

p.m.
Intro: Carole Brody Fleet

2:40 – 2:55

p.m.
Speaker: Carole Brody Fleet: When It Comes to Your Grief…Watch Your Reach!

2:55 – 3

p.m.
Intro: Brian Smith
3:00 – 3:15 p.m.
Speaker: Brian Smith, Helping Parents Heal: From Grief 2 Growth

3:15 – 3:20

p.m.
Intro: Dr. Ken Druck

3:20 – 3:35

p.m.
Speaker: Dr. Ken Druck: The Wholeness That Grows Out of Brokenness

3:35 – 4:00

p.m.
Dr. Heidi Horsley and Dr. Gloria Horsley closing and Candle Lighting with Alan Pedersen
All Grief Conference Speakers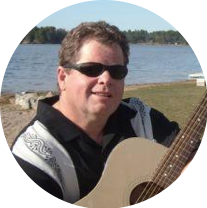 Alan Pedersen
Alan Pedersen is an award-winning speaker, songwriter and recording artist. His inspirational message of hope and his music have resonated deeply with those facing a loss or adversity in their lives and have made him one of the most popular, in-demand presenters in the world on finding hope after loss. Since the death of his 18-year-old daughter Ashley in 2001, Alan has traveled to more than 1,500 cities speaking and playing his original music. Alan also successfully served four years as the Executive Director of The Compassionate Friends, the largest grief organization in the world.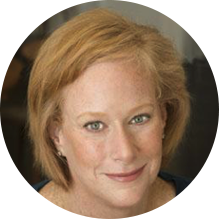 Allison Gilbert
Allison Gilbert is an Emmy award-winning journalist and one of the most thought-provoking and influential writers on grief and resilience. The author of numerous books including the groundbreaking, Passed and Present: Keeping Memories of Loved Ones Alive, her stirring work exposes the secret and essential factor for harnessing loss to drive happiness and rebound from adversity. She serves on the Board of Directors for the National Alliance for Grieving Children and the Advisory Board for the Tragedy Assistance Program for Survivors, the preeminent national organization providing grief support to families of America's fallen heroes.
Rev. Dr. Alvin C. Johnson
Al is married to Vickie Johnson. Together they have three children; two alive, Hannah (Ben) and Zachary (Katy), and one in heaven, Nicholas. (Nicholas died in 1989 from leukemia.) Al is an Episcopal Priest who served many years as a parish priest and now serves with the Diocese of Northwestern Pennsylvania. Al has also spent countless hours with bereaved parents exploring spirituality and grief. He also serves as chaplain for the local fire district.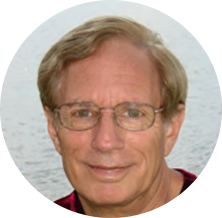 Bill Guggenheim
Bill Guggenheim is a pioneer in the field of After-Death Communication (ADC) experiences. He is considered to be the "father of ADC research" and has written and spoken on this subject for more than 30 years. Bill and his former wife, Judy Guggenheim, founded, defined, researched, and named an entire field of human experience that may be as old as mankind. They call it "After-Death Communication" and published their findings in their bestselling book, Hello From Heaven!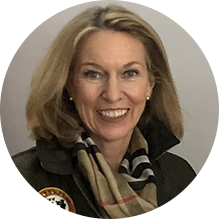 Bonnie Carroll
Bonnie Carroll founded the Tragedy Assistance Program for Survivors (TAPS) the nongovernmental organization providing care to the families of military deceased. Ms. Carroll also served in the military, retiring as a Major in the United States Air Force Reserve. In her earlier civilian career, she served three Presidents in the White House in senior policy positions and was posted in Baghdad, Iraq in '03-'04. She travels extensively to countries of conflict creating programs to empower bereaved survivors, and has published research on "Turning War Grief Into Positive Peace." In 2015, Ms. Carroll was awarded the Presidential Medal of Freedom by President Barack Obama, the highest US civilian recognition.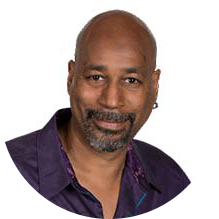 Brian Smith
Brian Smith became acquainted with grief in 2015 after the sudden passing of his fifteen-year-old daughter, Shayna. Brian felt his life was over. Brian has studied the nature of life and death and how to progress through grief. Today, Brian helps guide others going through loss of any kind.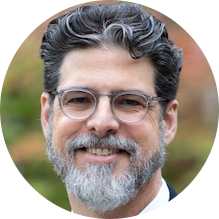 Christian Brady
Christian M. Brady is an American scholar who specializes in ancient Judaism and Christianity. Christian and Elizabeth have a daughter Isabel (Izzy) and a son Mack who died aged 8 on December 31, 2012. His latest book is Beautiful and Terrible Things: A Christian Struggle with Suffering, Grief, and Hope.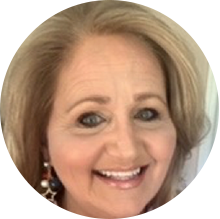 Cindy Tart
Cindy is currently a clinical social worker and has volunteered in the grief field for more than 35 years. After the death of her brother Dennis, she knew there were other bereaved siblings whose grief was being overlooked. Cindy has worked with The Compassionate Friends and as a workshop presenter and member of the board of directors.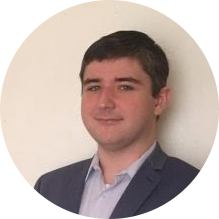 Chris Lourenco
Chris lost his two brothers, Zach and Alex, on July 4, 2003 to electrocution. He attended his first Compassionate Friends conference in 2005 and met other siblings who understood what he was going through. Since then, he has been an active volunteer at the national level to honor his brothers.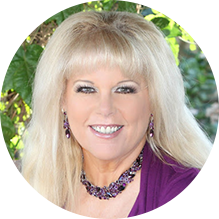 Carole Brody Fleet
Carole Brody Fleet is a multi-award winning author of four books, including twelve-time international bestseller, "Widows Wear Stilettos". A media contributor, six-time contributor to Chicken Soup for the Soul and as an expert in grief recovery, Ms. Fleet has made nearly 1,300 radio appearances and additionally appears on numerous television programs, and worldwide in print and web media.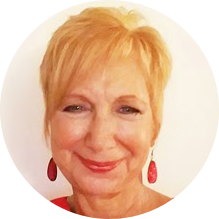 Christine Duminiak
Christine Duminiak is a Certified Grief Recovery Specialist, Radio Co-Host, Founder of Prayer Wave for ADCs, "Signs From Heaven Workshop" Presenter. Author of After-Death Communications: God's Gift of Love and 4 other ADC books for children and adults, she has been interviewed on Fox & Friends, Good Day Philadelphia, AZ Midday and Open To Hope.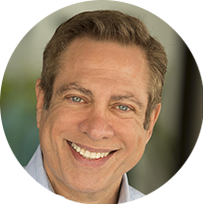 David Kessler
David Kessler is one of the world's foremost experts on grief and loss. Despite his vast knowledge on grief, his life was turned upside down by the sudden death of his son. It inspired him to write his latest and most personal book, Finding Meaning. He is the founder of Grief.com.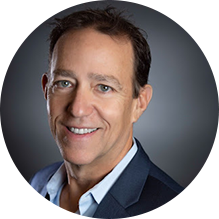 David Richman
David is an author, public speaker, and endurance athlete whose mission is to form more meaningful human connections through storytelling. With his book, Cycle of Lives, David shares the interconnected stories of people overcoming trauma and delves into their emotional journeys with cancer.
He does Ironman triathlons and endurance events, having recently completed a solo 4,700-mile bike ride.
Debbie Dullabaun
After the death of her six-year-old son, Dale Lee Dullabaun, III, in 1998, Debbie began to work in his memory with several non-profit organizations. Along with volunteering for many years with the American Red Cross and San Fernando Valley Domestic Abuse Response Team, Debbie recently became a Court Appointed Special Advocate, representing the needs of children in the Los Angeles County child welfare system. Debbie has also been active in the Compassionate Friends grief support organization, serving as the founding chair of its Diversity Commission, and as a former member and president of TCF's national board of directors.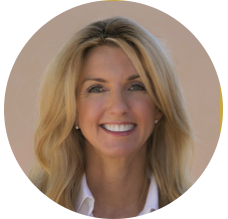 Dianne Gray
Dianne Gray is a 30-year Death Doula, Grief Specialist, tech innovator and 10-year board member of the EKR Foundation.
She was also a single-parent caregiver for her son, Austin, who died at age 14. Dianne also founded four nonprofits and has produced film, TV and educational content, all designed to help empower and inform the dying, their caregivers and the grieving.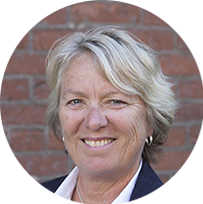 Dr. Donna L. Schuurman
Dr. Schuurman has a 35-year history with Dougy Center, the first bereavement center for children in the U.S. She serves on the board of The Compassionate Friends Foundation, and is a Founding Board member of the National Alliance for Children's Grief. She loves to ski, camp, and ride her Harley-Davidson.
Dr. Eben Alexander
Eben Alexander, MD, was an academic neurosurgeon for over 25 years, including 15 years at the Brigham & Women's Hospital, Children's Hospital, and Harvard Medical School in Boston. He experienced a transcendental Near-Death Experience (NDE) during a week-long coma from an inexplicable brain infection that completely transformed his worldview. A pioneering scientist and modern thought leader in the emerging science that acknowledges the primacy of consciousness in the universe, he is the author of the New York Times #1 bestseller Proof of Heaven, The Map of Heaven and Living in a Mindful Universe.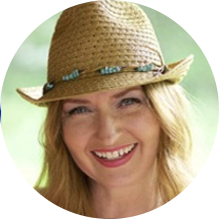 Elizabeth Brady
After Elizabeth Brady's son Mack died suddenly on New Year's Eve 2012, she and her husband Christian, and daughter Izzy, established the Mack Brady Memorial Soccer Fund in his honor to help recruit and train the best keepers to Penn State soccer. It has grown to be a special legacy for them to celebrate all that Mack loved and contribute to the dreams of other goalkeepers. Elizabeth teaches at Penn State and her essays can be read on Open to Hope, Modern Loss, and MackBrady.com.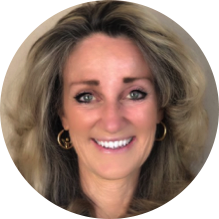 Elizabeth Boisson
Elizabeth Boisson is the President and Co-Founder of Helping Parents Heal, and the author of the new book, Life to Afterlife – Helping Parents Heal, the Book, based on the documentary from the spirituality series by Craig McMahon. She has four beautiful children, two of whom are in spirit: Chelsea who passed when she was 2 days old, and Morgan who transitioned at the Base Camp of Mount Everest in Tibet while on a university exchange program when he was almost 21 years old. She also has two beautiful daughters: Alix, 29, who is pursuing a PhD in Public Health at the Gillings School at the University of North Carolina at Chapel Hill, and Christine, 27, who recently graduated with a master's degree in art history from University College London.
With Mark Ireland, Elizabeth created the nonprofit support group Helping Parents Heal, which currently has over 130 affiliate groups and 20,000 members throughout the world. Elizabeth did both her undergraduate and graduate studies at the University of North Carolina at Chapel Hill, as well as at the Université Paul Valéry in Montpellier, France. She also taught at both universities. She is a certified yoga instructor and teaches yoga for healing grief.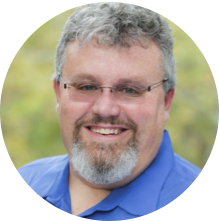 Glen Lord
Glen is co-creator of Walking Through Grief, a peer grief-support program used in 500+ groups; co-founder of The Grief Toolbox; former president of The Compassionate Friends; CEO of Peer Support Community Partners and director at the Support After a Death by Overdose project. He is a bereaved parent, sibling, and child.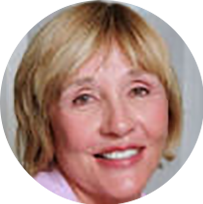 Dr. Gloria Horsley
Dr. Gloria Horsley is an internationally known grief expert, psychotherapist, and bereaved parent. She is a licensed Marriage and Family Therapist, Clinical Nurse Specialist and past facility member of the University of Rochester. Dr. Horsley hosts Open to Hope television and podcasts. She has made appearances on numerous television and radio programs including "The Today Show and has authored a number of articles and books including Teen Grief Relief. She serves on the Advisory Boards for the Tragedy Assistance Program and the Elisabeth Kübler-Ross Foundation.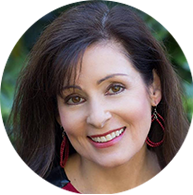 Dr. Heidi Horsley
Dr. Heidi Horsley is a licensed psychologist, social worker, and bereaved sibling. She co-hosts the award-winning weekly cable television show and podcast, Open to Hope. Dr. Heidi is an Adjunct Professor at Columbia University, and an award-winning author, who has co-authored eight books. She serves on the Advisory Boards for the Tragedy Assistance Program, the Elisabeth Kübler-Ross Foundation, and the Children's Brain Tumor Foundation.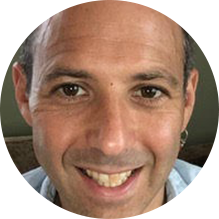 Jason Wendroff-Rawnicki
Jason Wendroff-Rawnicki is a certified yoga educator, MA in psychology and dōTERRA Essential Oil Gold Leaders, who is passionate about facilitating transformation and committed to empowering individuals and families with simple & effective tools to naturally manage their mental, emotional and physical health.
Entrepreneur & business owner since 2000, and co-founded Shine Yoga Center in New Jersey, Jason draws on over 20 years of experience living a holistic lifestyle – incorporating yoga, meditation, essential oils, healthy eating, conscious communication & authentic relationship to help guide you to a place of greater joy & self awareness so that you can make healthier more fulfilling choices in your life. He travels nationally & internationally leading classes, workshops, retreats and educating about the benefits and powers of essential oils.
In June of 1998, he lost his sister Lauren in a car accident. Knowing that he needed more than talk therapy to deal with his grief, Jason turned toward a body centered approach. Yoga, meditation, mindfulness, healthy lifestyle and essential oils became that path towards recovery.
In November he will be launching his podcast "Small Pieces, Big Picture". In his podcast he will be guiding you to figure out how to put all your small pieces together, in your own unique way, to create the big picture of your life.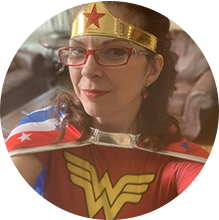 Jill Harrington
Jill Harrington, DSW, LCSW is an Adjunct Professor for The Chicago School of Professional Psychology, DC Campus, who maintains an active clinical practice. In her career, she has published numerous bereavement-related articles, book chapters, and created a novel textbook entitled Superhero Grief. Dr. Harrington was recently awarded TCSPP Adjunct Professor of the Year.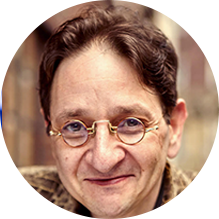 Jordon Ferber
Jordon Ferber is a comedian, podcaster and a bereaved sibling. Jordon's brother Russell was killed in a car accident on July 6th, 2002, at the age of 21. Since then, Jordon has become a much needed voice in the bereavement community, continuing to bring people together through love and laughter. In his spare time, Jordon enjoys writing short blurbs about himself in the third person.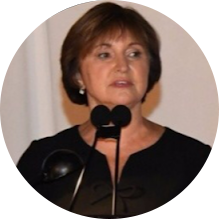 Kathy Murphy
Kathy Murphy returned to Tuesday's Children in September 2019 as Senior Program Director. Kathy was part of the Tuesday's Children family from January 2003 – June 2014. During that time, she spearheaded a platform of teen programs creating the Helping Heals Program, Career Paths Program (CRC) and Project COMMON BOND (PCB) as well as a source in codifying the Long-Term Healing Model (LTHM).
Kathy oversees all aspects of the programs and assists with fundraising initiatives, grant proposals, curriculum development, domestic and international outreach and program logistics. She often represents Tuesday's Children at international conferences for victims of terrorism and at the invitation from the United Nations CCT was a participant in a closed session of leading NGO's to codify best practices in meeting the needs of victims. Kathy is a certified grief educator and co-founder of Tuesday's Children's Survivors of Tragedy Outreach Program (STOP). She was raised in Manhasset, NY, is married with five children.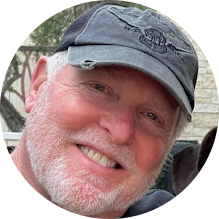 Dr. Ken Druck
Dr. Ken Druck is a pioneer in the field of grief literacy and recipient of the "Distinguished Contribution to Psychology" award.
Having founded The Jenna Druck Center in 1996 to honor his daughter, Ken has been a lifeline to countless bereaved families, including those who lost loved ones in 9-11, Sandy Hook, Columbine, and during the COVID pandemic. His speeches, books, The Real Rules of Life and Courageous Aging, interviews in The NY Times, Huffington Post, and Wall Street Journal, and guest appearances on CNN, PSB Specials, and Oprah all feature his work on healing after loss.
Ken Ross
Ken Ross, son of Dr. Elisabeth Kübler-Ross, is the founder of the EKR Foundation (2006) and President (2006-2013 & 2018-Present). He also served on the board of the Elisabeth Kübler-Ross Center from 1989-2005. Ken was the principal care provider for his mother in the last 9 years of her life until her passing in 2004.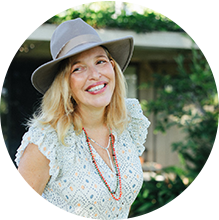 Lily Dulan
Lily Dulan is the Author of Giving grief Meaning and creator of The Name Work (r) method for healing. She is an MFT Psychotherapist with a master's degree in Psychology and a Master of Fine Arts in Creative Writing from Antioch University, Los Angeles. She played an instrumental role in starting the LGBTQ Affirmative Psychology specialization at Antioch University. Ms. Dulan holds a Master of Arts Degree in Teaching from Simmons College in Boston, Massachusetts and she is a certified Heart of Yoga Teacher. She studied Spiritual Coursework at Agape International Spiritual Center under the tutelage of Reverend Michael Bernard Beckwith.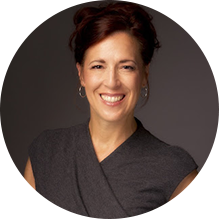 Michele Neff Hernandez
Michele Neff Hernandez is the founder and Chief Executive Officer of Soaring Spirits International, a non-profit organization providing peer support programming for widowed people worldwide. Michele is the author of Different After You: Rediscovering Yourself after Grief or Trauma set for publication by New World Library in February of 2022.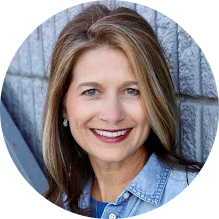 Mindy Corporon
Mindy Corporon is an entrepreneur, thought leader, author, former CEO, daughter, wife and mother. In 2014, Mindy's life changed forever when her father and oldest son were murdered by a white supremacist at the Jewish Community Center in Overland Park, Kansas. Choosing forgiveness, compassion and the Holy Spirit as a guide, Mindy gathers people to shine the light on peace and kindness. She is the author of Healing a Shattered Soul and host of the podcast Real Grief – Real Healing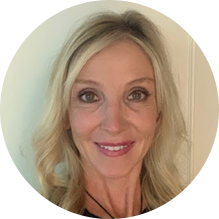 Rebecca Horsley Bara
Rebecca Horsley Bara is the Director of Community Outreach and Engagement for The Open to Hope Foundation. She is a holistic health coach, a yoga instructor and previous owner of two yoga studios in CA. Rebecca is passionate about helping people heal their grief, through a holistic mindfulness approach which helped her after the death of her 17-year-old brother Scott and her father, Phil.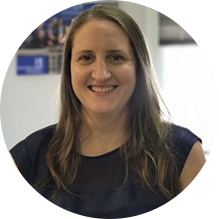 Sallie Lynch
Sallie Lynch, MA, Senior Program and Development Consultant at Tuesday's Children, has two decades of experience serving families of 9/11 victims, responders and survivors, post-9/11 military families of the fallen, global victims of terrorism and communities impacted by mass violence. She is the principal researcher and author of Tuesday's Children's evidence-based Long-Term Healing Model, a five-module training curriculum, online toolkit and compilation of lessons learned in community healing and resilience. Sallie has provided customized guidance in the aftermath of terrorism, mass violence and traumatic loss to frontline service providers, community leaders and survivors in U.S. and international communities. She has facilitated cross-cultural resource and idea sharing sessions and trainings with international victim service providers from 34 countries engaged in Tuesday's Children's peacebuilding initiative Project COMMON BOND. She has secured significant institutional funding for expansive projects to address traumatic loss and build community resilience, including recent multiyear grants from the Department of Homeland Security and the New York Life Foundation in response to terrorism and targeted violence and the COVID-19 pandemic.
Sallie has represented Tuesday's Children in interviews and speaking engagements to high-profile audiences, including at the Ford Foundation Center for Social Justice and the United Nations. She has published in U.S. and international journals on long-term healing, community resilience and peer-to-peer support and is a co-author of the book FDNY Crisis Counseling: Innovative Responses to 9/11 Firefighters, Families and Communities (Wiley, 2006). Sallie previously coordinated a longitudinal research and intervention program with Columbia University School of Social Work and the FDNY Counseling Service Unit for 9/11 widows and children who lost a firefighter parent. Sallie has served on the Training Subcommittee for Vibrant Emotional Health's Crisis Emotional Care Team (CECT) and was a founding member of the Advisory Board for Peace of Mind Afghanistan (PoMA), a national campaign to raise awareness of mental health issues in Afghanistan. She holds an MA in Cultural Anthropology from Columbia University and a BA in Cultural Studies from Charles University in Prague, Czech Republic. Sallie is a certified grief educator and co-founder of Tuesday's Children's Survivors of Tragedy Outreach Program (STOP).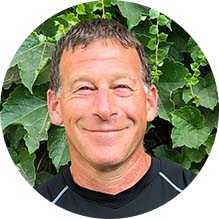 Steve Parker
Steve started in high school as a personal trainer. With the loss of his daughter Alyssa, fitness was the thing that kept him going. Combining the grief work he has done with physical fitness, he has helped many to a healthy solution for working through the grief issues.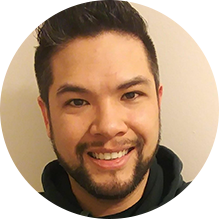 Stephen Stott
Person first. See me for who I am and listen to what I have to say before you pass judgment. To some degree, our society places merit based on a variety of different things including: gender identity, sexual orientation, race, status, the family we were born into, education, and so many other things. Who am I? I am Stacy's brother, Stephen, and yet I am still so much more and so are you.
Shari O'Loughlin
Shari O'Loughlin is Chief Executive Officer for The Compassionate Friends (TCF) USA. TCF is an international nonprofit organization with over 500 chapters across the U.S. providing peer support and education to bereaved parents, siblings, and grandparents after the death of a child. She was formerly Executive Director of the Children's Grief Center of New Mexico, a statewide nonprofit organization supporting bereaved children and their caregivers. Prior to these roles, she was a business executive and entrepreneur for over 25 years. Shari published the book, "Life from the Ashes; Finding Signs of Hope After Loss" and is a bereaved parent and a bereaved sibling from her youth. She earned her MBA from The University of Chicago, is a certified Leadership Coach and Business Consultant, and is a speaker on loss and the healing journey. Shari has designed programs for better supporting grief in the workplace and stewarding clients through grief. She believes that we can find meaning from our most traumatic experiences and new possibilities after loss.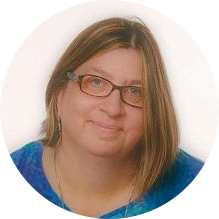 Tanya Lord
Tanya Lord PhD, MPH, a bereaved parent and sibling, works in healthcare and is co-creator and writer for The Grief Toolbox and a director of the Support After a Death by Overdose project. Tanya's poetry and passion speaks to the power of love's connection to overcome even the deepest separation.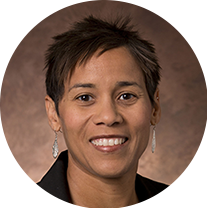 Tashel C. Bordere
Tashel C. Bordere, PhD, CT is an assistant professor of Human Development and Family Science and State Specialist at the University of Missouri-Columbia. She serves on the Board of the National Alliance for Grieving Children, TAPS Advisory Board, and is a past Board member of the Association for Death Education and Counseling (ADEC). Dr. Bordere is a former Forward Promise Fellow (Robert Wood Johnson Foundation) and received the Ronald K. Barrett National Award (ADEC) for her research on bereaved Black youth. Her research, publications, and trainings focus on trauma, Black youth bereavement, suffocated grief, and coping. She has a co-edited book – Handbook of Social Justice in Loss and Grief (Routledge).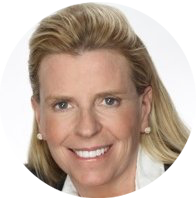 Terry Grace Sears
Terry Grace Sears is the Executive Director of Tuesday's Children, a nonprofit family service organization, based in New York. Following the events of Tuesday, September 11, 2001, Tuesday's Children was founded with a long-term commitment to serve and support the 3,051 children who lost a parent on that day. In subsequent years, the organization broadened its mission to include all those impacted by 9/11. Terry successfully led the organization through the milestones of the 10th and 15th anniversaries of the September 11th.
A graduate of Fordham University, Terry serves on the Board of Citizens Against Government Waste, the Sarita Kenedy East Foundation and the Santa Maria Foundation. Terry and her husband Richard, along with their four children, are lifelong residents of Manhasset, NY a community that was heavily impacted by losses on September 11th.
Grief Conference Sponsors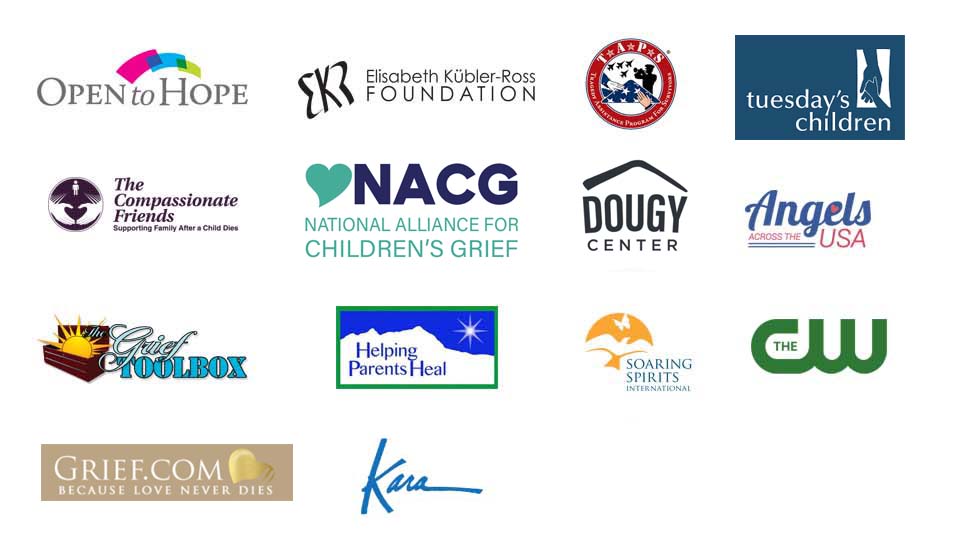 Make sure to RSVP on Facebook + Share With Others