The International Day of Hope & Healing after Loss Conference 2023
Date: Monday, March 6th
Time: 9:00am-2:00pm PT
In need of a dose of hope? Please join Open to Hope for our International Day of Hope and Healing after Loss with experts in the field of grief and loss devoted to supporting the bereaved. Our mission is to provide an uplifting day of hope and healing to those grieving the loss of a loved one. Thanks in advance. We couldn't do this without you!
About this event
The International Day of Hope and Healing after Loss is a free online experience brought to you by the Open to Hope Foundation with the mission of helping people find hope after loss. Our expert presenters have generously donated their time, talents, and advice to share with you.
Topics
Growth from Grief
Widowhood
Loss of a Child
Supporting Grieving Children
Sibling Loss
Parent Loss
After-Death Communication
Finding Meaning after Loss
We look forward to spending this special day with you; if you've lost hope, lean on ours until you find your own.
Dr. Gloria and Dr. Heidi Horsley, Founders, Open to Hope
Time
Contents
9:00 – 9:05 a.m.
Opening Remarks: Dr. Gloria Horsley and Dr. Heidi Horsley
Opening Song – A Season of Healing Performed by Jill Colucci
Written by Jill Colucci & Patricia Bahia
9:05 – 9:10 a.m.

Introduction: Dr. Heidi Horsley and Dr. Gloria Horsley/David Kessler

9:10 – 9:30 a.m.

David Kessler – The Decision to Live Again

9:30 – 9:35 a.m.

Introduction: Dr. Donna Schuurman

9:35 – 9:50

a.m.

Dr. Donna Schuurman – When a Parent died of Covid: Long-term Complications for Children and Teens

9:50 – 9:55 a.m.
Introduction Afterlife Panel: Elizabeth Boisson Moderator – Dr. Jeff O'Driscoll, Suzanne Giesemann, Jeff Olsen, Dr. Christopher Kerr

9:55 – 10:15

a.m.

Afterlife Panel

10:15 – 10:20

a.m.

Introduction: Dr. Ken Druck

10:20 – 10:35

a.m.
Dr. Ken Druck – How We Go On: Self-Compassion and The Path Forward

10:35 – 10:40

a.m.
Introduction Parent Loss Panel: Hope Edelman Moderator – Meghan Riordan Jarvis, Claire Bidwell Smith, Denna Babul, Ken Ross


10:40 – 11:00

a.m.

Parent Loss Panel

11:00 – 11:05

a.m.

Introduction: Lo Anne Mayer

11:05 – 11:20

a.m.

Lo Anne Mayer – Spirituality and Grief

11:20 – 11:25

a.m.
Introduction Child Loss Panel: Debbie Dullabuan Moderator- Shari O'Loughlin, Dianne Gray, Nivia Vazquez

11:25 – 11:45

a.m.

Child Loss Panel

11:45 – 11:50

a.m.
Introduction: Dr. Brook Griese

11:50 – 12:05

p.m.

Dr. Brook Griese – The Healing Power of Connection

12:05 – 12:10 p.m.
Break
12:10 – 12:15 p.m.
Introduction: Paul Dennitson

12:15 – 12:30

 p.m.

Breath/Movement with Paul Denniston

12:30 – 12:35

 p.m.
Introduction Partner Loss Panel: Michele Neff Hernandez Moderator – Abel Keogh, Jill Johnson, Karla Wheeler

12:35 – 12:55

 p.m.
Partner Loss panel
12:55 – 1:00 p.m.
Introduction: Allison Gilbert

1:00 – 1:15

p.m.
Allison Gilbert – "Listen, World!" Empowering Lessons in Grief From a Woman Writer Born 100 Years Ago

1:15 – 1:20

p.m.
Introduction Sibling Loss Panel: Cindy Tart Moderator – Zander Sprague, Dr. Chris Lourenco, Jason Wendroff-Rawnicki, Jason Stout, Jordon Ferber

1:20 – 1:40

p.m.
Sibling Loss Panel
1:40 – 1:45 p.m.
Introducion: Jill Colucci

1:45 – 2:00

p.m.
Candle ceremony: Jill Colucci will share her story, lead the
candlelighting ceremony and perform her song "I'll Remember You".
Written by Jill Colucci & Patricia Bahia
All Grief Conference Speakers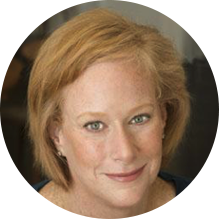 Allison Gilbert
"Listen, World!" Empowering Lessons in Grief From a Woman Writer Born 100 Years Ago Beyond self-help books and memoir, biography is a vital yet overlooked reservoir of support and healing after loss. The opportunity to bear witness to how another person grappled with grief allows us to better understand our own pain and devise a path forward. Join Allison Gilbert, author Passed and Present: Keeping Memories of Loved Ones Alive and co-author of Listen, World!: How the Intrepid Elsie Robinson Became America's Most-Read Woman, as she uncovers the lessons in Robinson's remarkable life and stirring writing. Listen, World! is the first biography of Robinson, a single mother who survives the death of her only son and becomes the most-read woman in the country and highest-paid woman writer in the William Randolph Hearst media empire. "By writing this book, I've come to realize that biography can help the bereaved feel just as connected and understood as any self-help book or memoir," she said. "Biography is an underutilized resource that fuels healing."
Abel Keogh
Abel Keogh is a relationship coach and the expert on widower relationships. Abel is the author of six books including The Wife in the Next Life, Room for Two, and Dating a Widower. His Dating a Widower YouTube channel contains valuable advice for widowers and the women who are dating or married to them.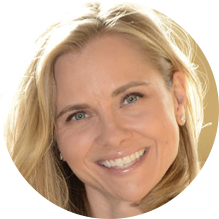 Dr. Brook Griese
Dr. Brook Griese, Ph.D., is a licensed clinical psychologist who has devoted her career to supporting the resilience and growth of children and families impacted by trauma, loss, and adversity. She is the board chair and former CEO of Judi's House/JAG Institute, a comprehensive family bereavement center she co-founded with her husband Brian in memory of his mother who died when he was 12. Since 2002, this Colorado nonprofit has provided grief care to more than 12,000 children and caregivers, created a grief-informed network of providers through its internship and postgraduate training programs, and helped elevate the issue of childhood bereavement nationally through research, education, and advocacy. An artist and mother of two teens, Dr. Brook is adjunct faculty at the University of Colorado, serves on several boards and advisory bodies focused on youth behavioral health and education, and was honored with the Excellence in Service Award by the National Alliance for Children's Grief.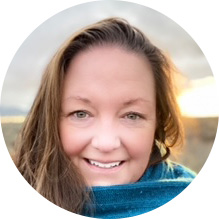 Meghan Riordan Jarvis
Meghan Riordan Jarvis, MA, LCSW is an author, podcast host, Tedx Speaker, Founder of Tacking Point Partners and psychotherapist specializing in trauma and grief and loss. After the deaths of both of her parents within two years of each other Meghan began speaking on a larger scale about the importance of supporting grievers. Meghan and her team consult regularly with companies addressing grief in the workplace. Meghan's podcast "Grief is My Side Hustle" and grief writing workshop "grief mates" can be found at www.griefismysidhustle.com. Meghan's memoir. "The End of The Hour" publishes with Zibby Books in December 2023
Dr. Christopher Kerr
Dr. Christopher Kerr is the Chief Medical Officer and Chief Executive Officer at Hospice and Palliative Care Buffalo. Born and raised in Toronto, Canada, Chris earned his MD as well as a PhD in Neurobiology. Outside of direct patient care, Chris' focus is in the area of patient advocacy. His passion is palliative care and a belief that such care should be throughout the continuum of illness. Under Dr. Kerr's leadership, Hospice Buffalo now serves 1,100 patients a day, including a pediatric palliative care program that serves 130 children per day.
Dr. Kerr's background in research has evolved from bench science towards the human experience of illness as witnessed from the bedside, specifically patient's dreams and visions at the end of life. Although medically ignored, these near universal experiences often provide comfort and meaning, as well as insight into the life led and the death anticipated. To date, the research team at Hospice Buffalo has published multiple studies on this topic and documented over 1,500 end-of-life events, many of which are videotaped. This work was the subject of his TEDx Buffalo Talk which has been viewed over 4.6 million times. It has been the subject of reports on The BBC, in The New York Times, The Washington Post, The Atlantic Monthly, Scientific American Mind, Huffington Post, and Psychology Today. It is also featured in a recent docu-series on Netflix called Surviving Death and a PBS World Channel Documentary called Death Is but A Dream. Dr. Kerr's work has also been published in a book (Death Is but A Dream) by Penguin Random House which was released in 2020 in multiple languages.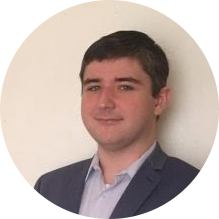 Dr. Chris Lourenco
On July 4, 2003 Dr. Chris was only 9 years old when his two brothers were electrocuted in front of him. Dr. Chris got involved with the Compassionate Friends in 2005 and since then has been an active attendee, panel participant, and presenter. In 2020 Chris was elected to the TCF Board of Directors where he aims to be an advocate for anyone who has lost a sibling, child, or grandchild. Chris is currently a professor of mathematics at the US Naval Academy.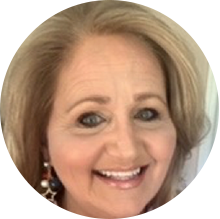 Cindy Tart
Cindy Tart is a clinical social worker and has volunteered in the grief and loss field for more than 35 years. After the death of her brother, Dennis, she knew there were other bereaved siblings whose grief was overlooked. Cindy has worked with The Compassionate Friends as a workshop presenter and member of the board of directors to help bring more awareness to sibling grief.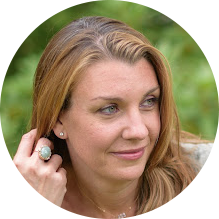 Claire Bidwell Smith
Claire Bidwell Smith is a therapist specializing in grief and the author of multiple books, including Anxiety: The Missing Stage of Grief. Claire offers numerous online programs for grief in addition to working with people one-on-one, as well as training other clinicians to work in the field of grief and loss. Led by her own experiences with grief, and fueled by her work in hospice and private practice, Claire strives to provide support for all kinds of people experiencing all kinds of grief.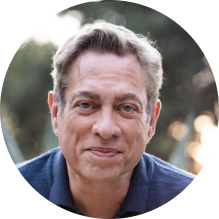 David Kessler
David Kessler is a grief specialist, speaker, and author of six books, including his latest bestselling book, Finding Meaning. He co-authored two books with Elisabeth Kübler Ross. His first book received praise from Saint (Mother) Teresa.
He facilitates a new model of online grief groups that are attended by people worldwide and leads one of the most respected online grief certificate programs. He is the founder of Grief.com which has over five million visits yearly from 167 countries.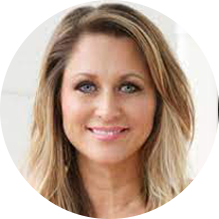 Denna Babul
Denna Babul is an expert in the field of fatherlessness and specializes in helping fatherless daughters reconcile their past in order to find their life's purpose. She is the creator of The Fatherless Daughter Movement, which focuses on empowering fatherless daughters, and is an award winning author of: The Fatherless Daughter Project: Understanding our Losses and Reclaiming our Lives. She is a sought after speaker and has appeared on many media outlets, including The Today Show, CNN and Fox News. She is a weekly contributor to NBC's Atlanta and Company.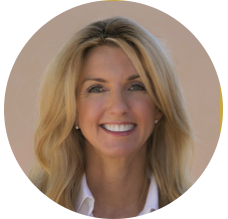 Dianne Gray
For the past 30 years, Dianne has created global advocacy, education, film, TV and print media projects that help inform caregivers, the dying and the grieving and those that care for them.
In short, Dianne's life mission is to help patients, caregivers and clinicians better understand end of life and grief by sharing the latest in resources and research while helping them gain a renewed perspective amidst profound change.
Is an End-of-Life Doula and a certified Grief Specialist
Has a Trauma and Recovery certificate from Harvard's Global Health Institute.
Serves on the global board of the Elisabeth Kubler-Ross Foundation
Is a Global Ambassador of the International Children's Palliative Care Network
Is an award-winning writer/journalist
Has founded four non-profits that improve care for seriously ill children and adults,
Sees her family's ten-year pediatric hospice/palliative care experience with healthy daughter, Christina and her son, Austin (who died in 2005 as a result of a neurodegenerative disorder) as the gift of a lifetime.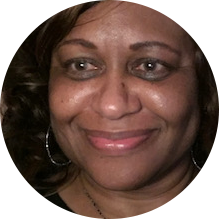 Debbie Dullabaun
After the death of her six-year-old son, Dale Lee Dullabaun, III, in 1998, Debbie began to work in his memory with several non-profit organizations. Along with volunteering for many years with the American Red Cross and San Fernando Valley Domestic Abuse Response Team, Debbie recently became a Court Appointed Special Advocate, representing the needs of children in the Los Angeles County child welfare system. Debbie has also been active in the Compassionate Friends grief support organization, serving as the founding chair of its Diversity Commission, and as a former member and president of TCF's national board of directors.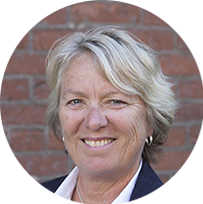 Dr. Donna L. Schuurman
Dr. Donna L. Schuurman is a member of the International Work Group on Death, Dying, and Bereavement, and a founding board member of The National Alliance for Grieving Children. She has trained the National Transportation Safety Board (NTSB) and FBI's Rapid Deployment teams, as well as medical personnel, NGO staff and caregivers following major natural and manmade disasters including the Oklahoma City bombing, 9/11, Japan's 1995 Kobe earthquake and 3/11 earthquake, and the school shootings at Sandy Hook Elementary and Umpqua Community College. She serves as a national trainer for the American Foundation for Suicide Prevention (AFSP) and is a member of the Board of Directors of The Compassionate Friends.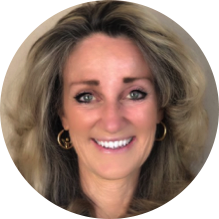 Elizabeth Boisson
Elizabeth Boisson is the President and Co-Founder of Helping Parents Heal, an international support group for parents and families who have had a child pass. She is also the HPH newsletter editor, and the Affiliate Leader of the Phoenix/Scottsdale group. She attended and taught at The University of North Carolina at Chapel Hill for undergraduate and graduate school, as well as the Université Paul Valéry in Montpellier, France. She has four beautiful children, two of whom are in Spirit: Chelsea, who passed when she was two days old, and Morgan, who transitioned at the Base Camp of Mount Everest in Tibet while on a university exchange program when he was 20 years old. She also has two beautiful daughters: Alix, 30, and Christine, 28. Elizabeth is the author of Life to Afterlife – Helping Parents Heal, The Book. She is also a certified yoga instructor and teaches yoga for healing grief.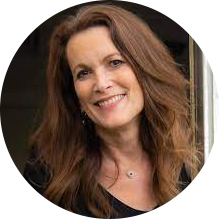 Hope Edelman
As the "mother" of motherless daughters, Hope Edelman is the author of eight nonfiction books, including the bestsellers Motherless Daughters and Motherless Mothers, and her most recent book, The AfterGrief. Her books have been published in 17 countries and 11 languages and have sold more than 1 million copies. Motherless Daughters, often considered required reading for any woman who has lost a mother, is now in its third edition and has been in print for nearly 30 years.
Hope speaks at venues and conferences all over the world and has appeared frequently on television, including Today, Good Morning America, CNN, KTLA, CBC, and Good Morning Australia.
Jason Stout
For more than two decades, Jason's life work has been helping youth and adults find inner strength, form meaningful connections, and experience personal transformation through physical, emotional, and nature based programming. Before the age of fifteen, Jason experienced the death of his sister, father and the murder of grandmother. Jason struggled with these three major losses throughout his teen and young adult years and it wasn't until he attended a 78 day Winter Leadership Expedition, that he discovered purpose and found healing.
In honor of his dad and sister, Jason created a national wilderness program for at-risk and grieving teens, which has been featured in publications including Backpacker Magazine, the Denver Post, and the Associated Press. He now serves as an advisor to several programs including the Tragedy Assistance Program for Survivors, Outward Bound, and Open Sky Wilderness Therapy.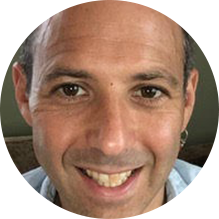 Jason Wendroff-Rawnicki
Jason Wendroff-Rawnicki is a certified yoga educator, MA in psychology and dōTERRA Essential Oil Gold Leaders, who is passionate about facilitating transformation and committed to empowering individuals and families with simple & effective tools to naturally manage their mental, emotional and physical health.
Entrepreneur & business owner since 2000, and co-founded Shine Yoga Center in New Jersey, Jason draws on over 20 years of experience living a holistic lifestyle – incorporating yoga, meditation, essential oils, healthy eating, conscious communication & authentic relationship to help guide you to a place of greater joy & self awareness so that you can make healthier more fulfilling choices in your life. He travels nationally & internationally leading classes, workshops, retreats and educating about the benefits and powers of essential oils.
In June of 1998, he lost his sister Lauren in a car accident. Knowing that he needed more than talk therapy to deal with his grief, Jason turned toward a body centered approach. Yoga, meditation, mindfulness,healthy lifestyle and essential oils became that path towards recovery.
In November he will be launching his podcast "Small Pieces, Big Picture". In his podcast he will be guiding you to figure out how to put all your small pieces together, in your own unique way, to create the big picture of your life.
Dr. Jeff O'Driscoll
During his 25 years as an academically oriented emergency physician, Dr. Jeff O'Driscoll experienced phenomena that science couldn't explain, such as seeing souls leave their bodies at death, and communicating with them. His experiences began in childhood, after his brother died in a farm accident. After stepping away from clinical medicine, Dr. O'Driscoll published his award-winning memoir, Not Yet. Now, as an international speaker and intuitive mentor, connecting souls to their highest self and their most authentic life path.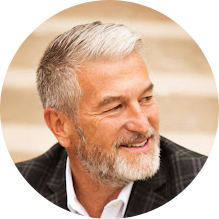 Jeffery C. Olsen
Jeffery C. Olsen is a number one international best-selling author who inspires audiences globally with his intriguing story of perseverance and inner strength. After a horrific automobile accident took the lives of his wife and youngest son, also inflicting multiple life-threatening injuries to Jeff (including the amputation of his left leg) he found the courage to survive over 18 surgeries and eventually heal both physically and emotionally.
At the time of his accident, Olsen had incredible Out-of-Body and Near-Death Experiences, bringing him insights not common in today's world. Jeff has integrated these experiences into everyday life, inspiring others to embrace the beauty around them and choose joy in all they do.
Olsen's latest book, WHERE ARE YOU? is a collaboration with his oldest son Spencer, who also survived the accident at the age of seven. They have captured in a simple and powerful way their healing journey through the innocent perspective of that seven year old child. "Where Are You?" is a heartfelt book for all ages and perfect for anybody who misses someone.
Among Jeff's many accomplishments, he is most fulfilled by simply being a husband, father and friend.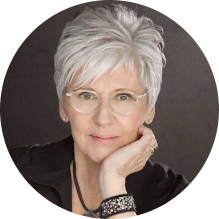 Jill Colucci
Jill Colucci is a multi-platinum award-winning songwriter with #1 hits including Song of the Year "No One Else On Earth" by Wynonna Judd, "I'm Gonna Be Somebody" by Travis Tritt, and "Anymore" which she co-wrote with Travis. Her songs have sold over 20 million records worldwide. Jill has entertained America as the writer and vocalist of the theme song for ABC's America's Funniest Home Videos for nearly three decades, as well as singing for numerous films and national commercials. Although Jill has enjoyed much commercial success, she has also experienced great loss. She refers to this period in her life as "The Lost Decade" because she lost so many of her loved ones, lost herself in the care-giving process, and then fell critically ill and almost lost her own life. During this time, her music changed, her heart was opened more fully, and her songs became the vehicle for her healing. Her new CD, "Heal My Heart", is an expression of her triumph over loss and the manifestation of her new path in life.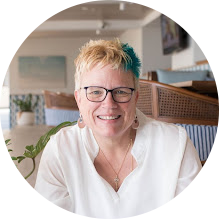 Jill Johnson-Young
Jill Johnson-Young, LCSW is the co-founder and owner of Central Counseling Services in Riverside and Murrieta, California. Jill, who is twice widowed and now married to a funeral director, specializes in grief and loss, dementia, and end of life, and is an international speaker in those areas. Jill hosts the Friday Grief Chat with Debra Joy Hart, RN, on Humor, Grace and Grief on Facebook Live. She has published five books, the most recent being The Rebellious Widow, and teaches online courses in multiple areas. She also facilitates a monthly online dementia support group.
Jordon Ferber
Jordon Ferber is a comedian, podcaster and public speaker. Two years into his burgeoning comedy career, Jordon 's brother Russell was killed in a car accident on July 6th, 2002. Since then, Jordon has become a much needed voice in the bereavement community, working with the Compassionate Friends both locally and nationally, as well as hosting the popular podcast, "Where's The Grief?" He and his family run The Russell Ferber Foundation, which provides scholarships to the Culinary Institute of America, and produces a yearly comedy benefit show, continuing to bring people together and carry on the spirit of his brother Russell through love and laughter. In his spare time, Jordon enjoys writing short blurbs about himself in the third person.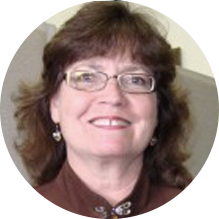 Karla Wheeler
Karla Wheeler co-heads the Public Relations & Marketing Committee for the Open to Hope. A former newspaper reporter and editor, she is Founder and President of Quality of Life Publishing Co., a national publishing firm specializing in grief support books and a growing number of publications to help hospices provide their multidisciplinary care. Quality of Life is the publisher of the physician newsletter, Quality of Life Matters; and booklets for families, "When Death Is Near: A Caregiver's Guide;" and "When You Are Grieving: A Guide to Understanding Loss." Karla is the author of grief support books for adults and children and bereavement columns for newspapers and magazines across North America. Several of Karla's family members have experienced a "good death," thanks to hospice, including her 54-year-old husband. Following his death, their daughter Jenny wrote a teen-to-teen book, Weird Is Normal When Teenagers Grieve.Karla and Jenny enjoy bringing their messages of hope as a mother-daughter team traveling nationwide, speaking at professional grief conferences and to community groups. A longtime hospice volunteer in Southwest Florida, Karla has visited with hundreds of dying patients, providing bereavement follow-up care to grieving families.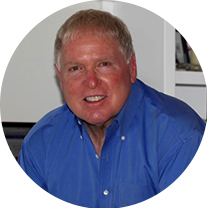 Dr. Ken Druck
Dr. Ken Druck is best-selling author and an internationally known expert in healing after loss, compassionate self-care, and family psychology. A best-selling author, Executive Coach/Consultant, and recipient of the "Distinguished Contribution to Psychology" award, Dr. Ken is a regular guest expert on CNN, PBS and network news and prolific contributor to social media. To honor his daughter, Jenna's, life and spirit, Dr. Ken founded The Jenna Druck Center in 1996 and has been a lifeline for countless individuals, families, organizations and communities in the aftermath of tragedies, including 9-11, Columbine, Sandy Hook, Las Vegas and, most recently, the Coronavirus Pandemic.
Ken Ross
Ken Ross, son of Dr. Elisabeth Kübler-Ross, is the founder of the EKR Foundation (2006) and President (2006-2013 & 2018-Present). He also served on the board of the Elisabeth Kübler-Ross Center from 1989-2005. Ken was the principal care provider for his mother in the last 9 years of her life until her passing in 2004.
His responsibilities include handling over 80 publishers of Dr. Kübler-Ross' work in 44 languages, public relations, copyright & trademark issues, developing international Kübler-Ross chapters, developing strategic partnerships, as well as preserving her archives. Ken has lectured on his mother's legacy for hospices and various conferences in South America, Asia, Africa, and Europe and has photographed 107 countries.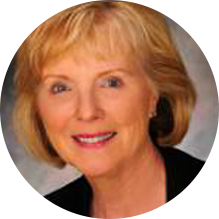 Lo Anne Mayer
Lo Anne Mayer, author of Celestial Conversations: Healing Relationships After Death has been a popular teacher In New Jersey for over 35 years. She traveled the United States for ten years teaching the broken-hearted how to reach through the veil to loved ones who have passed. Her upcoming book, Treasures in Grief: Discover 7 Spiritual Gifts Hidden in Your Pain highlights Lo Anne's personal belief that grief is a spiritual journey filled with treasures that expand your soul.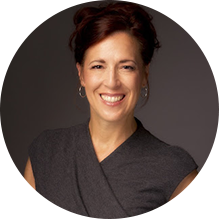 Michele Neff
Michele Neff Hernandez is the CEO and founder of Soaring Spirits International a nonprofit providing programs, resources, and community for widowed people globally. Michele is the author of Different After You: Rediscovering Yourself and Healing after Grief and Trauma published by New World Library in 2022. Michele was honored as a 2021 Top Ten CNN Hero and was featured in the AppleTV docu series Gutsy.
Nivia Vazquez
Nivia is the mother of Jose Francisco "Yoito" Barreto Vázquez who died in an automobile accident on June 6, 1993, one month after becoming a pilot at American Flyers College. She is also the mother of Roberto José. Since Yoito´s passing she became involved with many facets of The Compassionate Friends, translating to Spanish TCF´s brochures, offering a workshop at annual conferences in Spanish for the Latino and bilingual community, was a member of TCF´s Board of Directors, was the recipient of the Simons Stephens Award in 2019, she has been Chapter Leader of Los Amigos Compasivos in Puerto Rico for 23 years. She is a bilingual legal assistant, certified personal/professional coach/spiritual coach and holds a BSS from the University of Puerto Rico.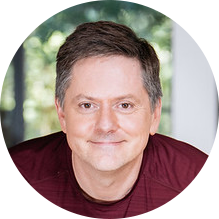 Paul Denniston
Paul Denniston is the founder of Grief Yoga® and the author of Healing Through Yoga: Transform Loss into Empowerment.
The mission of Grief Yoga is to use movement, breath, and sound to release pain and suffering to connect to empowerment and love.
Grief Yoga combines many different forms of yoga to channel and release anger to allow unresolved grief a compassionate space to breathe and move. His gentle work creates a safe space of movement and healing to transform trauma and connect to the resilient loving warrior within.
Paul has taught and trained this practice to thousands of therapists, counselors, yoga teachers and health care professionals around the world.
Shari O'Loughlin
Shari O'Loughlin is a chief executive officer for The Compassionate Friends, a national organization providing peer support to bereaved parents, siblings, and grandparents after the death of a child. She formerly served as executive director for the Children's Grief Center of New Mexico, a statewide organization supporting bereaved children and their caregivers. Prior to these positions, Shari served in executive leadership and entrepreneurial roles for over 25 years in diverse business sectors. In 2012, Shari found her local TCF chapter in Albuquerque, NM, after the sudden death of her beloved 14-year-old son, Connor. She became involved with TCF and presented workshops at national conferences. Shari published the book, "Life from the Ashes; Finding Signs of Hope After Loss" and is a bereaved parent and a bereaved sibling from her youth. She has an MBA from The University of Chicago, is a business consultant and certified leadership coach, and is a writer and speaker on loss, grief, and growth. She has developed corporate programs for better supporting bereaved employees in the workplace and stewarding clients through grief. Shari is a proud mom to her two loving young adult children.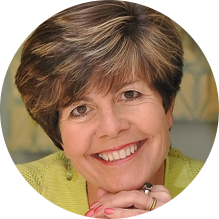 Suzanne Giesemann
Suzanne Giesemann is a spiritual teacher and author recognized on the Watkins' 2022 list of the 100 Most Spiritually Influential Living People. A former Navy Commander and aide to the Chairman of the Joint Chiefs, she now shares The Awakened Way™, a path to living a consciously connected and divinely guided life. Her gift of multidimensional communication has been verified by noted afterlife researchers. Her messages bring not only hope, but healing and love that go straight to the heart.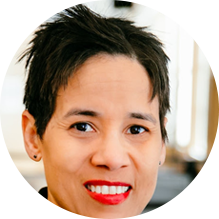 Dr. Tashel C. Bordere
Dr. Tashel Bordere, PhD, CT, is a grant funded researcher at the Center for Family Policy and Research at the University of Missouri-Columbia. She currently serves as Board Member of the Association for Death Education and Counseling, Board Member of the National Alliance for Children's Grief, and Advisory Council of TAPS. She is a certified thanatologist (death, dying, and grief). She is chair of the Multicultural Committee and past Editor of the ADEC Forum publication. Dr. Bordere's research program assumes a contextual approach focusing on trauma, loss (violence, homicide loss), suffocated grief (a term she coined), and Black youth and family bereavement. Dr. Bordere has done numerous workshops, consultations, keynotes, and published research relating to inequities (social, educational) and culturally responsive practices in loss including her co-edited/co-authored book, Handbook of Social Justice in Loss and Grief (Routledge). She has received numerous national awards and been featured in multiple media outlets including USA Today and the New York Times.
Zander Sprague
Zander Sprague is an internationally acclaimed Author, Speaker, and Licensed Professional Clinical Counselor for Sibling Loss. His mission is to help sibling survivors define their loss, choose a positive pathway, and fully participate in their life.
In December of 1996, Zander's sister was murdered. Suddenly, he found himself thrust into a very unfamiliar world; depression, loneliness, lifelessness, feeling of despair. Although he had a lot of love and support of his family and friends, he found that he alone had to choose a positive pathway to healing and recovery.
Then in October of 2007, just as the first edition of his book, Making Lemonade: Choosing A Positive Pathway After Losing Your Sibling was coming out, his sister in-law had a massive cerebral hemorrhage and died at the age of 35. She left a husband and a 3-year-old daughter behind. Again, Zander had to choose a positive pathway to recover from this horrible loss.
Zander has studied many modalities of coaching and is a certified a From Heartbreak to Happiness® grief coach. He earned his Masters of Mental Health Counseling. With his own personal experience of loss and this training, it has allowed Zander to help other sibling survivors™ to choose their own Positive Pathway™ to a rewarding life.
His latest book Why Don't They Cry?: Understanding Your Living Child's Grief is going to press this year. It is a book for parents to understand what their children are going through after the loss of a sibling.
Grief Conference Sponsors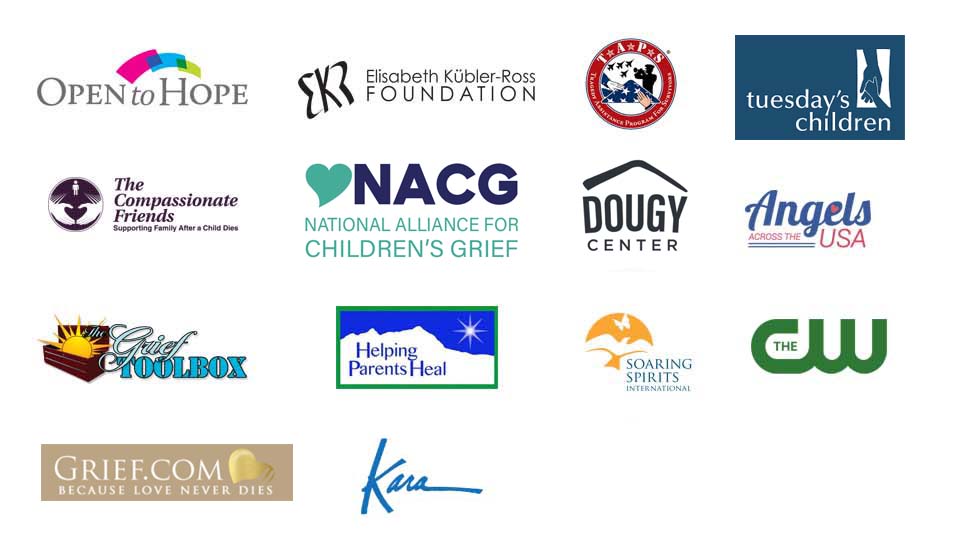 Make sure to RSVP on Facebook + Share With Others