Event: Grief Conference – Finding Hope During Uncertain Times
Date: June 22, 2020
Time: 8:30 – 4:00 PST
We are excited to bring together such an esteemed group of leaders in the field of grief and loss to participate in the worlds largest online Grief Conference. The International Day of Hope and Healing After Loss, this is a first-of-a-kind, virtual experience bringing together major organizations and leaders in the field devoted to supporting the bereaved. Our mission is to provide an uplifting day of hope and healing to those grieving the loss of a loved one, a loss made more difficult due to this pandemic. Thanks in advance, we couldn't do this without you!!
Time
Contents
8:30 – 8:40 a.m.
Opening Remarks: Dr. Gloria Horsley and Dr. Heidi Horsley
8:40 – 9:25 a.m.
Keynote: Dr. Ken Druck – How we go on
9:25 – 9:30 a.m.
Ken Druck introduces – Breakout Sessions and Geoff Johns
9:30 – 11:30 a.m.
Breakout Sessions

The Compassionate Friends

Finding Hope After the Death of a Child; Perspectives of bereaved parents, siblings, and grandparents; Shari O'Loughlin – Moderator, Debra Fluhr, Bereaved Grandparent, Pamela Gabbay, Bereaved Sibling & Stepmother, Pamela Hagens, Bereaved Mother, Chris Lourenco, Bereaved Sibling – Join here
How's your Mother? The Unacknowledged Loss of a Sibling – Jordon Ferber and Elizabeth Devita-Raeburn – Join here

Helping Parents Heal

How Fathers Grieve and Heal – Mike Edwards – Join here

Soaring Spirits International

Leaning On Your Widowhood When Things Get Tough – Join here

Bereaved Parents USA – Same Journey. Different Path. Keep Moving. Join here
Dougy Center

Tour and Q&A of America's First Children's Bereavement Center – Join here

Caring Connections – University of Utah Caring Connections

The Rationale for a National Strategy for Grief: COVID-19 and Beyond – Katherine Supiano – Join here

Former NFL Players

Connecting through Peers Workshop – Freddie Scott – Join here

Association for Death Education and Counseling

Teaching Grief Amidst Grieving: Special considerations for teaching thanatology during a global pandemic – Dr. Rebecca S. Morse, Dr. Janet McCord, and Dr. Peggy Whiting 10:00-11:30 PDT – Join here

Worldwide Hospice Palliative Care Alliance: Palliative and Bereavement Care in the COVID-19 Pandemic – Join here
National Alliance for Grieving Children

Understanding Childhood Bereavement and the Cost of Inaction – Vicki Jay & Dr. Micki Burns – Join here

Elisabeth Kübler-Ross and her Legacy. The 50th Anniversary-Dianne Gray and Ken Ross – Join here
Tragedy Assistance for Survivors (TAPS) – Join here
Tamarack Grief Resource Center – Join here
Heartlight Studios

Proactive Grieving, Becoming an Intentional Survivor – Mitch Carmody – Join here

Be nice Organization

Building a Healthy Mental Foundation – Join here

HealGrief, home of Actively Moving Forward (AMF): Grief in the Digital World…How do we embrace it? Fran Solomon & Andy McNeil – 9:30-11:30 – Join here
Helping children grieve during a pandemic – Zaneta M. Gileno – Join here
Tuesday's Children – A Lifetime of Healing for Families Impacted by Terrorism, Military Conflict or Mass Violence – Join here
Loss and Hope Through the Lens of Culture: A Space for Sharing – Richard Beck & Marcia Honig – Join here
Publishing Your Grief Journey with Neil Chethik and Harriet Hodgson – Join here
Kara Panel Discussion: 90 Days of Learning – Serving the Bereaved During Unprecedented Times – Join here
A Butterfly's Journey Resilience the key to surviving loss – Barbara J Hopkinson with Co-Host, Alan Pedersen – Join here
What Really Happens in the Afterlife – Dr. Debra J Diamond – Join here

9:30 – 9:55 a.m.
CW Cares Geoff Johns – Stargirl My Smart Funny Late Sister
9:55 – 10 a.m.
Intro to speaker (Doneley Meris)
10:00 – 10:20 a.m.
David Kessler – Finding Meaning: The Sixth Stage of Grief
10:20 – 10:25 a.m.
Intro to Speaker (Doneley Meris)
10:25 – 10:40 a.m.
Kathy Eldon – Risking Lives Helping Others
10:40 – 10:55 a.m.
CW Cares – Farhoud Meybodi – My Last Days Dealing With Death
10:55 – 11:15 a.m.
Dr. Robert Neimeyer, Dr. Gloria Horsley and Dr. Heidi Horsley – Giving a Voice to Grief and Recovery
11:15 – 11:30 a.m.
Michele Neff Hernandez – Health and Wellness During Loss
11:30 – 11:35 a.m.
Welcome Back and intro next speaker- Dr. Tashel Bordere
11:35 – 12:10 p.m.
Panel: Physically Distanced, Spiritually Connected

Moderator: Elizabeth Boisson

Participants:

Bill Guggenheim
Dr. Raymond Moody
Dr. Eben Alexander
Suzanne Giesemann

12:10 – 12:15 p.m.
Intro to speaker – Dr. Tashel Bordere
12:15 – 12:30 p.m.
Bonnie Carroll – Tragedy Assistance Program for Survivors (TAPS)
12:30 – 12:55 p.m.
Panel: Modern Grief in a Pandemic Era – Intro Dr. Tashel Bordere

Moderator: Glen Lord

Participants:

Debbie Dullabaun
Allison Gilbert
Dr. Rebecca Morse
Kathy Corrigan

12:55 – 1:00 p.m.
Intro to speaker – Nivia Vazquez
1:00 – 1:20 p.m.
Eric Hipple – Former NFL Star Quarterback to Dealing with Sudden Loss Overnight
1:20 p.m.
Intro to Panel – Nivia Vazquez
1:20 – 1:45 p.m.
Panel – Grieving the World We Lost?

Moderator: Chaplain Darryl Owens

Participants:

Nicole Alston
Dr. Johnnie Green
Dr. Katherine Shear

1:45 p.m.
Intro to Speaker + Restorative Yoga Breakout – Dr. Stephen Connor
1:45 – 2:05 p.m.
Panel – Dying Alone

Moderator: Dr. Stephen Connor

Participants:

Dianne Gray
Dr. Dale Larson

Susan Whitmore

Dr. Howard Winokuer

Breakout

Rebecca Bara — Restorative Yoga – Join here

2:10 – 2:30 p.m.
Stephen Connor introduces Donna L Schuurman

Dr. Donna L. Schuurman – Helping Families Heal

2:30 – 2:50 p.m.
Donna L Schuurman introduces Shari O'Loughlin

Shari O'Loughlin – How Do We Let Go of What We Expected & Trust Again?

2:50 p.m.
Introduce the Keynote Speaker – Dr. Heidi Horsley
2:50 – 3:15 p.m.
Closing Keynote – Dr. Eben Alexander – "Finding Heaven in Hardship"
3:15 – 3:30 p.m.
Heidi and Gloria – Final Thoughts on Finding Hope During Uncertain Times
3:30 – 4:00 p.m.
Candle Lighting with Alan Pedersen (Don't Forget Your Candle)
Keynote Speakers
Dr. Eben Alexander III, M.D.
Eben Alexander, MD, was an academic neurosurgeon for over 25 years, including 15 years at the Brigham & Women's Hospital, Children's Hospital, and Harvard Medical School in Boston. He has a passionate interest in physics and cosmology. He is the author of the New York Times #1 bestseller Proof of Heaven, The Map of Heaven and Living in a Mindful Universe.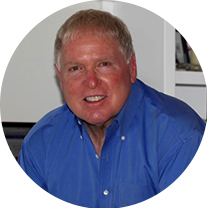 Dr. Ken Druck
Dr. Ken Druck is best-selling author and an internationally known expert in healing after loss, compassionate self-care, and family psychology. A best-selling author, Executive Coach/Consultant, and recipient of the "Distinguished Contribution to Psychology" award, Dr. Ken is a regular guest expert on CNN, PBS and network news and prolific contributor to social media. To honor his daughter, Jenna's, life and spirit, Ken founded The Jenna Druck Center in 1996 and has been a lifeline for countless individuals, families, organizations and communities in the aftermath of tragedies, including 9-11, Columbine, Sandy Hook, Las Vegas and, most recently, the Coronavirus Pandemic.
All Grief Conference Speakers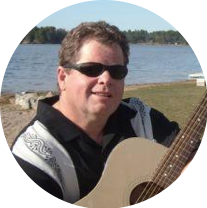 Alan Pedersen
Alan Pedersen is an award-winning speaker, songwriter and recording artist. His inspirational message of hope and his music have resonated deeply with those facing a loss or adversity in their lives and have made him one of the most popular, in-demand presenters in the world on finding hope after loss. Since the death of his 18-year-old daughter Ashley in 2001, Alan has traveled to more than 1,500 cities speaking and playing his original music. Alan also successfully served four years as the Executive Director of The Compassionate Friends, the largest grief organization in the world.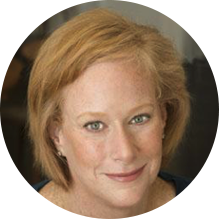 Allison Gilbert
Allison Gilbert is an Emmy award-winning journalist and one of the most thought-provoking and influential writers on grief and resilience. The author of numerous books including the groundbreaking, Passed and Present: Keeping Memories of Loved Ones Alive, her stirring work exposes the secret and essential factor for harnessing loss to drive happiness and rebound from adversity. She serves on the Board of Directors for the National Alliance for Grieving Children and the Advisory Board for the Tragedy Assistance Program for Survivors, the preeminent national organization providing grief support to families of America's fallen heroes.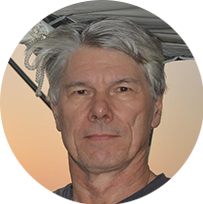 Andreas von Wallenberg
Andreas von Wallenberg Pachaly, Dipl.-Psych., Psychol. Psychoth., Psychoanalyst and Group-Analyst, is in private group-analytic and psychoanalytic practice in Duessel­dorf, Germany. He is head of the therapeutic community Haus Steprath". Since 1982 he is a member of Amnesty International's German standing conference of medical doctors and psychologists for the treatment of victims of torture. From 1987 until 2000 he was the director of the "Free Counseling Center for Psychotherapy" in Düsseldorf, and developed the concept of sheltered living as a Therapeutic Community within the Community".
His special interests include therapeutic communities; group-therapeuty; the psychotherapy of psychosis; and the application of group dynamics to the understanding of social processes. His hobby is blue water sailing.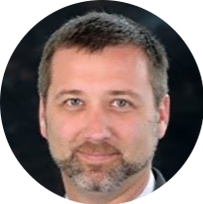 Andy McNiel
Andy McNiel, MA, has served in non-profit leadership in a variety of settings throughout his career. He is a co-founder and an executive partner with The Satori Group, LLC, a national education, management, and consulting company, providing education and consultation to non-profit organizations. He has served as the Chief Executive Officer for The National Alliance for Grieving Children, the Executive Director for The Amelia Center at Children's of Alabama, and the Director of Grief Counseling Services and Director of Development for Hospice of Martin and St. Lucie (now Treasure Health) in South Florida.
Barbara J Hopkinson
Barbara J Hopkinson is a GRI-certified Advanced Grief Recovery Specialist, best-selling author, and IBM corporate executive who remains resilient after the loss of 3 children, her husband, her parents and sight in one eye. She has led families through the journey of grief for more than 15 years. Barbara created Faces of Resilience (TM), a mobile photo shoot to encourage open expression of grief, loss and love. She is founder of A Butterfly's Journey (TM), a nonprofit for resilience after loss, as well as The Compassionate Friends of Greater Newburyport, MA, part of a national organization supporting family after a child dies. She resides north of Boston near her remaining son, adult stepchildren and their families.
Barbara received "Top Professional in Resilience After Loss" (2019) and "Empowered Woman of the Year" (2020) awards from IAOTP (International Assoc of Top Professionals).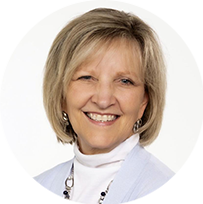 Becky Russell, MSN, MA, RN-NPD
Becky Russell is a registered nurse and the Director of Center for Learning and Professional Development at Baptist Health in Arkansas. She is nationally certified in Professional Development and is passionate about learning, teaching and developing others. She's a popular speaker within the Bereaved Parents of the USA organization, has served in numerous roles within their organization and currently facilitates a local Bereaved Parent grief support chapter in central Arkansas. Becky is an engaging and inspirational local and national communicator who uses humor, visuals and her stories to communicate a relevant message. She and her husband are the parents of three daughters.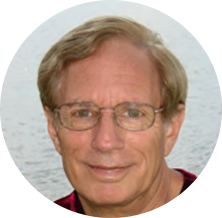 Bill Guggenheim
Bill Guggenheim is a pioneer in the field of After-Death Communication (ADC) experiences. He is considered to be the "father of ADC research" and has written and spoken on this subject for more than 30 years. Bill and his former wife, Judy Guggenheim, founded, defined, researched, and named an entire field of human experience that may be as old as mankind. They call it "After-Death Communication" and published their findings in their bestselling book, Hello From Heaven!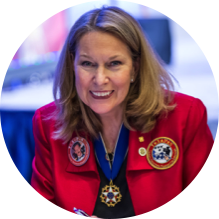 Bonnie Carroll
Bonnie Carroll founded the Tragedy Assistance Program for Survivors following the death of her husband in an Army plane crash. Out of that loss, she founded the Tragedy Assistance Program for Survivors. Ms. Carroll retired as a Major in the USAFR. In her civilian career, she served three Presidents in the White House, as the White House Liaison to the VA, and in Baghdad, Iraq as a Senior Advisor. In 2015, Ms. Carroll was awarded the Presidential Medal of Freedom.
Chris Lourenco
On July 4, 2003, Chris Lourenco was only 9 years old when his two brothers, Zach and Alex, were electrocuted in a boating accident. In 2005, Chris attended his first TCF conference and has been a regular attendee since as a workshop presenter, panel participant, and keynote speaker. Chris recently completed his PhD from Texas A&M University and will be joining the United States Naval Academy Mathematics Department as a professor in July.
Christy Buck
Christy Buck is the Executive Director of the Mental Health Foundation of West Michigan. With more than 33 years of experience in the mental health field, Buck's passion for transforming and saving lives through mental health education led her to develop two classroom programs, 'Live, Laugh, Love' for middle and high school students, and 'be nice.' Since 2006, she and her staff have passionately presented to over 200,000 people in West Michigan on mental health awareness, bullying and suicide prevention. Buck regularly delivers speaking engagements to community and business groups on mental health awareness. She is certified in Question Persuade and Refer and Mental Health First Aid, which she has been recognized as one of the top 100 in the country.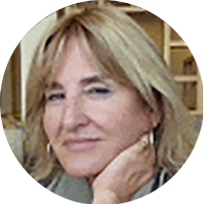 Cristina Martinez-Taboada Kurz
Dr. Cristina Martínez-Taboada Kutz, Psychologist, Group therapist. Honorific Prof. University of Basque Country (Spain). Former President of the Spanish Association of Group Psychotherapy and Techniques (SEPTG). Former IAGP Board member (1999-2018) & IAGP Transcultural Chair (2015-2018). Present IAGP International Education Committee co-chair. Member SCEPS (Spanish Scientific Society on Social Psychology, Senior Member of the APAG (Association on Group Analysis Psychotherapy).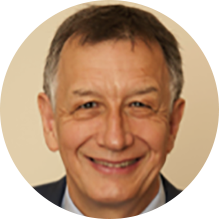 Dale G. Larson, Ph.D.
Dale G. Larson (Ph.D, U.C. Berkeley) is Professor of Counseling Psychology and directs graduate studies in health psychology at Santa Clara University. A clinician and researcher, he is a Fulbright Scholar, a Fellow in the American Psychological Association, and member of the International Work Group on Death, Dying and Bereavement. Dr. Larson was Senior Editor and a contributing author for Finding Our Way: Living with Dying in America, the national newspaper series that reached 7 million Americans. The author of The Helper's Journey: Empathy, Compassion, and the Challenge of Caring (2020), he is a frequent keynote presenter at national conferences, and recently received the Death Educator Award from the Association for Death Education and Counseling.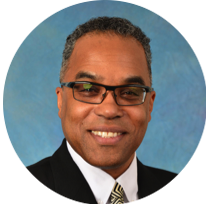 Chaplain Darryl Owens
Chaplain Darryl Owens received his BA degree in Industrial Relations at UNC Chapel Hill, and his Masters of Divinity at Duke University. He has served as a Clinical Chaplain at Central Prison in Raleigh, NC, and became a Women's Services Chaplain/Grief Counselor at UNC Hospitals in Chapel Hill, NC in Feb. 2001. His duties include providing pastoral care and grief counseling to patients, families, and staff served by the NC Women's Hospital. He manages the perinatal bereavement program, serves on the hospital Bereavement Team, and co-facilitates community bereavement support groups. He is certified as a clinical chaplain through the Association for Professional Chaplains, and is one of its Past Presidents. Darryl is certified in thanatology through the Association for Death Education and Counseling, and is Certified in Perinatal Loss Care through the Hospice and Palliative Credentialing Center. He serves as a national speaker for RTS Perinatal Bereavement Services. Darryl and his wife are parents of 3 children.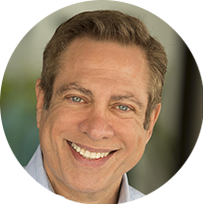 David Kessler
David Kessler's experience with thousands of people on the edge of life and death has taught him the secrets to living a happy and fulfilled life, even afterlife's tragedies. He is the author of six books, including the new bestselling book, Finding Meaning: The Sixth Stage of Grief. David's personal experience as a child witnessing a mass shooting while his mother was dying in a hospital helped him begin his journey. For most of his life, David has taught physicians, nurses, counselors, police, and first responders about the end of life, trauma, and grief. He facilitates talks, workshops and retreats for those experiencing grief. However, despite his vast knowledge on grief, his life was turned upside down by the sudden death of his twenty-one-year-old son. It inspired him to write his newest book, Finding Meaning. He is the founder of www.grief.com which has over five million visits yearly from 167 countries.
Debbie Dullabaun
After the death of her six year old son, Dale Lee Dullabaun, III, in 1998, Debbie began to work in his memory with several non-profit organizations. Along with volunteering for many years with the American Red Cross and San Fernando Valley Domestic Abuse Response Team, Debbie recently became a Court Appointed Special Advocate, representing the needs of children in the Los Angeles County child welfare system. Debbie has also been active in the Compassionate Friends grief support organization, serving as the founding chair of its Diversity Commission, and as a former member and president of TCF's national board of directors.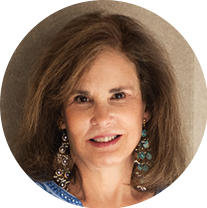 Dr. Debra Diamond
Debra Diamond Ph.D. is the first woman Wall Street hedge fund manager, regular CNBC commentator and Johns Hopkins University Professor who left a high profile life to pursue a life of purpose and spirituality. She is an author, speaker, teacher and psychic/medium. Dr. Diamond earned a Ph.D. from the Esoteric Interfaith Theological Seminary, an MBA in Finance from The George Washington University, a Masters in Contemporary Art from Christie's Education and a Certificate from the Jung Institute in Zurich, Switzerland.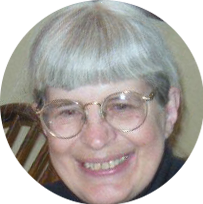 Debra Fluhr
Debbie Fluhr is from Wisconsin and is Avery's Grandmother, forever 2 years old. Debbie is now 9 years into her journey of the loss of a Grandchild. She has been a member of The Compassionate Friends for the past 5 years and has been a Volunteer Administrator and Moderator of 3 TCF Facebook Private Online Groups for the past 3 years. Members of all these various online groups find Hope and Healing in uncertain times through conversation on group pages which are available 24/7/365 and include international members so someone is always available online at any time with the various time zones in the world.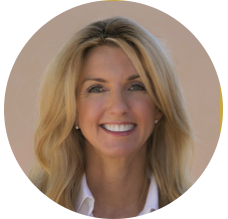 Dianne Gray
Dianne Gray is CEO of Hospice and Healthcare Communications and CIO of Acclivity Health Solutions. She's also on the board of the Elisabeth Kübler-Ross Foundation and is a 30 year Death Doula, researcher and global advocate for the dying and the grieving. Dianne's life is dedicated to helping those facing death and grief find acceptance, peace and growth along their journey. She thanks son who died, Austin and her surviving child, Christina, for being her best teachers.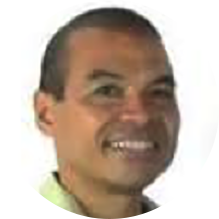 Doneley Meris
Doneley Meris is a grief psychotherapist, HIV/AIDS – mental health training consultant, bereavement counselor and educator. He is the founder and executive director of HIV Arts Network which provides grief, loss and mental health services to artists and their social networks infected and affected with HIV/AIDS. He has taught at New York University and CUNY Hunter College and continues to conduct death education trainings nationally and mentor future clinicians and mental health providers.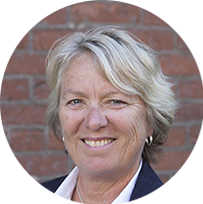 Dr. Donna L. Schuurman
Donna L. Schuurman is a member of the International Work Group on Death, Dying, and Bereavement, and a founding board member of The National Alliance for Grieving Children. She has trained the National Transportation Safety Board (NTSB) and FBI's Rapid Deployment teams, as well as medical personnel, NGO staff and caregivers following major natural and manmade disasters including the Oklahoma City bombing, 9/11, Japan's 1995 Kobe earthquake and 3/11 earthquake, and the school shootings at Sandy Hook Elementary and Umpqua Community College. She serves as a national trainer for the American Foundation for Suicide Prevention (AFSP) and is a member of the Board of Directors of The Compassionate Friends.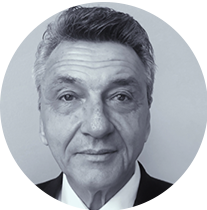 Eddie Murray
Eddie Murray is a former National Football League placekicker, 19-year veteran. Eddie was drafted in 1980 by the Detroit Lions where he played for 12 seasons. When Eddie went to the Pro Bowl his rookie season, he was named as the MVP and was the first rookie to receive this honor. Eddie then went on to play for Kansas City, Tampa Bay, Dallas, Philadelphia, Washington and Minnesota. Eddie was a member of the Dallas Cowboys in 1993 when Dallas won Super Bowl XXVIII. For the past ten years Eddie has worked for Hope Network and he is currently the Director of Donor Relations in S.E. Michigan.
Eileen Lynch
Eileen received her Masters of Social Work from Fordham University's Graduate School of Social Service with a specialization in Child and Adolescent Trauma. She is a Certified Life Coach through the Coaches Training Institute and a Certified Instructor of Stanford University's Graduate School of Business course, Creativity in Business. As a member of the 2003 pilot program, Creative Insight: Taking the Next Step, based on Stanford's acclaimed course and designed to help those impacted by the events of 9/11, Eileen experienced firsthand the power of this life-changing program and was inspired to become a facilitator.
Since the loss of her husband on 9/11, Eileen has been committed to finding ways to help not only herself and her own family, but others struggling with trauma, loss and grief. For the past 15 years, Eileen has had the opportunity to share Creative Insight: Taking the Next Step with hundreds of 9/11 family members; the community of Newtown, CT after the Sandy Hook shooting; military families; and many others throughout the country. She continues to share this powerful work during these challenging times.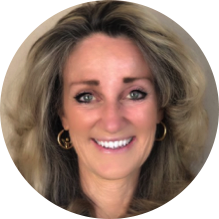 Elizabeth Boisson
Two of Elizabeth's children have transitioned; her daughter, Chelsea, in 1991 and her son, Morgan, in 2009 from severe altitude sickness while on a student trip to the Base Camp of Mt Everest in Tibet. Immediately after, Elizabeth created an online bereavement support group for parents. Then in 2012 she joined forces with Mark Ireland to form Helping Parents Heal. Elizabeth is a certified yoga instructor and teaches yoga for healing grief. She is the Affiliate Leader of the Phoenix/Scottsdale HPH group and the newsletter editor.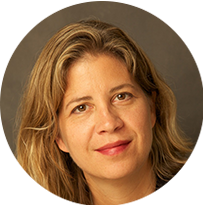 Elizabeth DeVita-Raeburn
Elizabeth DeVita-Raeburn is the author of The Empty Room, the co-author of The Death of Cancer, and a senior editor at Everyday Health, where she covers cancer and mental health. She lives in New York City, with her husband and two sons.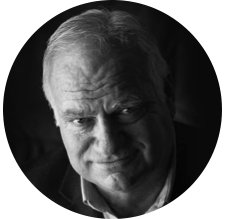 Eric Hipple
Eric Hipple is a former National Football League (Former NFL) quarterback whose ten-year career was spent with the Detroit Lions. Born in Lubbock, Texas and raised in Downey California, Eric graduated from Utah State University with a degree in Business administration and was drafted by the Detroit Lions in 1980. Hipple's accomplishments include two playoff bids, a divisional championship, and the Detroit Lion's most valuable player award for the '81season. From 1995-2000 Hipple was color analyst for the FOX NFL pre-game show in Detroit.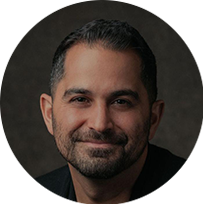 Farhoud Meybodi
Farhoud is an award-winning writer, director, and executive producer whose parents never wanted him to pursue a career in the entertainment industry. He started out in law and shifted into the global fashion industry, achieving success as a marketing and sales executive for a luxury brand. But at the age of twenty-seven, Farhoud had a life changing experience that inspired him to drop everything and focus instead on creating mainstream storytelling content that incites social change. Over the past decade, Farhoud has collaborated on a variety of television and digital projects that have been seen over two billion times, raised millions of dollars for terminal illness research, demystified social taboos, and helped overturn unjust laws. Most recently, he directed and executive produced several episodes of My Last Days. The groundbreaking documentary series shares stories of courageous people navigating life with terminal illness yet thriving throughout the experience, and is currently in season five on The CW Network. At his core, Farhoud believes in the power of sincere human storytelling to entertain, inspire and help heal the political-social divide of the present day.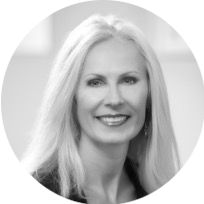 Fran Solomon
Fran Solomon – An entrepreneur, visionary, developer, and executor, Fran Solomon's passion lies in helping others deal with the traumatic. Fran is the Founder of HealGrief, an all-encompassing virtual platform serving the bereaved. After years in the private sector, Fran's personal grief journey led her into the field of bereavement care. She's a trained group facilitator and served for almost a decade as a Board of Director, former Chair for Our House Grief Support Center, where her private sector experience was instrumental in the turnaround and development of management and policy. During her tenure, Fran saw a need for bereaved family and friends to connect globally. This need inspired her vision for HealGrief. HealGrief is universally serving users from around the globe. Programs include Let's Talk Death, Loss Project, and Actively Moving Forward, which now provides an App to support virtual connections in a way that young adults communicate best, digitally. Fran also serves on the Board of Governors for Cedars-Sinai Hospital, Los Angeles, CA.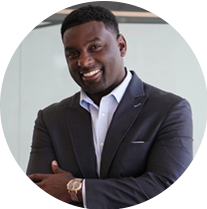 Freddie Scott II
Freddie Scott II is a 2nd generation former NFL receiver and former NFL Transition Coach. President/Founder of Unlock the Champion, a leadership development company. Since his NFL retirement, Freddie has spoken to thousands of current and former NFL players, college administrators, amateur athletes, and military veterans inspiring them to know their worth and lead with values.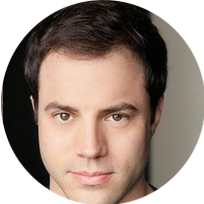 Geoff Johns
Geoff Johns is an award-winning screenwriter and producer and one of the most successful comic book writers of his time.
After graduating Michigan State University, Geoff moved to Los Angeles and began assisting legendary Superman director Richard Donner. While filming on set in New York, Geoff started his comic book career with Stars and S.T.R.I.P.E. for DC Comics. A New York Times best-selling author, Geoff has written some of the most recognized and highly-acclaimed superhero stories of the modern era, the most recent being the critically-acclaimed Watchmen sequel entitled Doomsday Clock with longtime collaborator, illustrator Gary Frank.
Under his Mad Ghost Productions banner at Warner Bros., Geoff currently serves as an Executive Producer on both the upcoming Warner Bros. Television series Stargirl, which he created for the DC Universe streaming service and The CW, as well as Warner Bros. Pictures' highly anticipated Wonder Woman 1984, which he co-wrote with director and producer Patty Jenkins and Dave Callaham.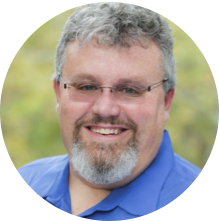 Glen Lord
After graduating from Boston University with a degree in Marketing and Operations Management, Glen Lord was on the fast track to accomplishing his goal of being a CEO of a Fortune 500 company. The death of his son, Noah, in 1999 put brakes on the life he had so carefully planned. As Glen sought a new path, he realized that there was a need for genuine, accurate grief information. This realization, plus his extensive business experience, fueled the founding of The Grief Toolbox and creation of the Walking Through Grief® program, both offer a community of grief resources around the world and a marketplace of grief and memorial products. Glen is past president of the national board of directors of The Compassionate Friends.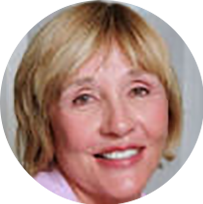 Dr. Gloria Horsley
Dr. Gloria Horsley is an internationally known grief expert, psychotherapist, and bereaved parent. She is a licensed Marriage and Family Therapist, Clinical Nurse Specialist and past facility member of the University of Rochester. Dr. Horsley hosts Open to Hope television and podcasts. She has made appearances on numerous television and radio programs including "The Today Show and has authored a number of articles and books including Teen Grief Relief. She serves on the Advisory Boards for the Tragedy Assistance Program and the Elisabeth Kubler-Ross Foundation.
Harriet Hodgson
Rochester, Minnesota resident Harriet Hodgson has been a freelance writer for 39 years, is the author of thousands of articles, and 40 books. She has a BS from Wheelock College of Education and Human Development at Boston University, an MA from the University of Minnesota, and taken additional graduate courses.
Hodgson is a member of the Association of Health Care Journalists, Alliance of Independent Authors, and Minnesota Coalition for Grief Education and Support. She is a contributing writer for the Open to Hope, The Grief Toolbox, and The Caregiver Space websites and "Grief Digest."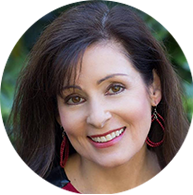 Dr. Heidi Horsley
Dr. Heidi Horsley is a licensed psychologist, social worker, and bereaved sibling. She co-hosts the award-winning weekly cable television show and podcast, Open to Hope. Dr. Heidi is an Adjunct Professor at Columbia University, and an award-winning author, who has co-authored eight books. She serves on the Advisory Boards for the Tragedy Assistance Program, the Elisabeth Kubler-Ross Foundation, and the Children's Brain Tumor Foundation.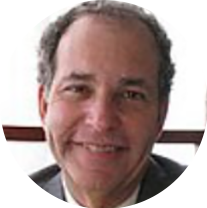 Dr. Howard Winokuer
Howard R. Winokuer, PhD, is the founder of the Winokuer Center for Counseling and Healing in Charlotte, North Carolina where he maintains a full-time clinical practice. He is the co-editor of Grief and Bereavement in Contemporary Society: Bridging Research and Practice that was published in 2011 by Routledge Press and the co-author of Principles and Practices of Grief Counseling that was published in 2011 by Springer. He completed his PhD in 1999 at Mississippi State University where he developed the first course in Grief Counseling Skills. As the founder of TO LIFE, a not-for-profit educational and counseling organization, he was the associate producer of seven PBS specials and helped pilot one of the first teen suicide prevention programs in the Southeast. He has taught numerous courses and been a guest lecturer at many colleges and universities including: New York University, Rochester University, The University of North Alabama, Queens University, Appalachian State University and the University of North Carolina.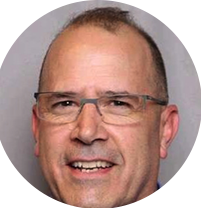 Jim Santucci
Since 2013, Jim has served as the Executive Director of Kara, a grief support agency in Palo Alto, established in 1976. As a past recipient of Kara's services, Jim has a passion for ensuring that those in the community navigating loss receive compassionate and caring support. In addition to his chief executive responsibilities, Jim is a group facilitator for parents who have suffered the loss of a young child and serves annually as a counselor at Camp Kara (a bereavement camp for children and teens). His non-profit service also includes time with Children's Health Council in Palo Alto and over 19 years of operations management for two faith-based organizations. Jim also served in the US Army as an Infantry officer and is a Certified Public Accountant.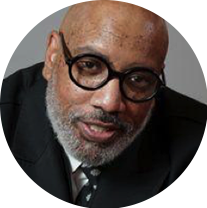 Dr. Johnnie Green
Dr. Green earned his Doctor of Ministry from Drew University (2001), Master's of Divinity from Princeton Theological Seminary (92) and a Bachelor's of Arts from Dallas Baptist University (85). After 41 years of preaching the gospel and 34 years as a Senior Pastor, Dr. Green for the past 14 years has served as Senior Pastor of The Mount Neboh Baptist Church – Harlem, New York. Dr. Green has successfully lead the church through gentrification, a building restoration program (1.5 Million Dollars) and through demographic change In Harlem. Known For his dynamic preaching, teaching, bold activism, and social justice work, Dr. Green is in great demand throughout the United States and abroad as a Guest Preacher, Evangelist and Lecturer for Churches, Colleges and Seminaries.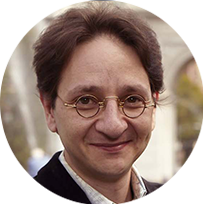 Jordon Ferber
Jordon Ferber is a stand up comedian and a bereaved sibling. He started stand-up comedy in 1999 while majoring in Film at Occidental College in Los Angeles. For the next two years he honed his skills and ultimately decided to move back to New York in 2001. As a native New Yorker, he had no trouble getting on the circuit, and has since performed in every club in Manhattan, including Carolines, Gotham Comedy club and Madison Square Garden. He appeared on NBC's Last Comic Standing, and is a favorite on the NY scene.
Two years into his burgeoning comedy career, Jordon's brother Russell was killed in a car accident on July 6th, 2002, at the age of 21. Since then, Jordon has worked to become a much needed voice in the bereavement community. He has facilitated The Compassionate Friends Manhattan Siblings group for the past 7 years and has written often for his chapter's newsletter. Jordon is a unique public speaker, having performed at the sibling banquet during the 2010 TCF conference in Virginia, and at the TCF Regional conference in PA this past October 2015. He offered his "Story Of Hope" in Dallas, and received the Karen Snepp Sibling Leadership Award in Arizona.
In addition to being on the sibling panel for parents, Jordon has presented his own workshops on sibling grief for the past five years, titled "Suddenly Alone," and "How's Your Mother?" Jordon is the producer of "Where's the Grief?," a podcast in which he interviews other comedians who have experienced tragic loss. He and his family run The Russell Ferber Foundation, which provides scholarships to the Culinary Institute of America. He produces a yearly comedy benefit show for the foundation, continuing to bring people together and carry on the spirit of his brother Russell through love and laughter.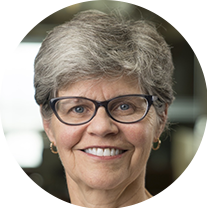 Katherine P. Supiano
Kathie Supiano, PhD, LCSW, F-GSA, FT, APHSW-C is an Associate Professor in the College of Nursing, and the director of Caring Connections: A Hope and Comfort in Grief Program at the University of Utah College of Nursing. She teaches Interdisciplinary Approaches to Palliative Care for graduate students in Pharmacy, Social Work and Nursing, and Geriatric Care Management. Dr. Supiano's research is in clinical interventions in complicated grief, preventionof adverse grief outcomes, suicide survivorship, overdose grief and prison hospice. She has been a practicing clinical social worker and psychotherapistfor over 35 years. Her clinical practice has included care of older adults with depression and multiple chronic health concerns, end-of-life care, and bereavement care. Dr. Supiano is a Fellow in the Gerontological Society of America, and a Fellow of Thanatology. She serves on the Board of Directors of the Social Work Hospice and Palliative Care Network, the Board of Directors of Advanced Palliative Hospice Social Worker Certification Board, and the Editorial Board of the Journal of Social Work in End-of-Life and Palliative Care. She received her PhD in Social Work at the University of Utah as a John A. Hartford Foundation Doctoral Fellow.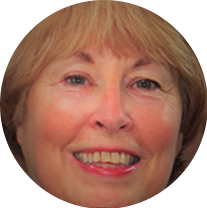 Kathy Corrigan
Kathy Corrigan is the mom to 3 boys, Peter, Michael and Christopher. Michael transitioned at the age of 21 in 1995 and Christopher just one year ago in May at the age of 40. She has been married to Joe for 50 years. A retired teacher and school administrator, Kathy became a Bereaved Parents of the USA chapter leader in 2003 in Poughkeepsie, NY. She joined the BPUSA Board in 2015 and has served as Board President for the past 3 years, believing that grief from child- loss is best served by offering empathy, hope and healing.
Kathy Eldon
Kathy Eldon has worked as a teacher, journalist, author and film and television producer in England, Africa and the United States.  In 1998 she launched Creative Visions, inspired by the life of her son, Dan Eldon.  Since 2004, the organization, recognized as a UN NGO (non-governmental organization), has impacted more than 100 million people.  Kathy founded Creative Visions Productions to produce entertaining, impactful films that would ignite action.  She is the author of 17 books, including the best selling book, "Angel Catcher: A Journal of Loss and Remembrance" and her memoir, "In the Heart of Life", published by HarperOne.  A popular speaker, Kathy has been featured on countless television programs, including several appearances on Oprah.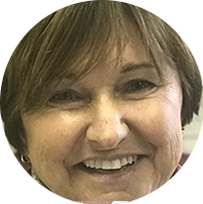 Kathy Murphy
Kathy Murphy has recently returned to Tuesday's Children. Kathy was part of the Tuesday's Children family from January 2003 – June 2014. During that time, she spearheaded a platform of teen programs creating the Helping Heals Program, Career Paths Program (CRC) and Project COMMON BOND (PCB). Before returning to Tuesday's Children, Kathy spent five years as the Director of Development for the Church and Schools of St. Dominic. Kathy graduated from Providence College with a BA in Social Work. She was raised in Manhasset, NY, is married with five children and currently lives in Sea Cliff, NY.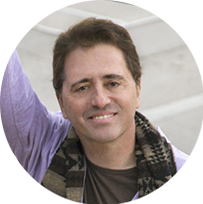 Ken Ross
Ken Ross, son of Dr. Elisabeth Kübler-Ross, is the founder of the EKR Foundation (2006) and President (2006-2013 & 2018-). He also served on the board of the Elisabeth Kübler-Ross Center from 1989-2005. Ken was the principal care provider for his mother in the last 9 years of her life until her passing in 2004.
His responsibilities include handling over 80 publishers of Dr. Ross' work, public relations, copyright & trademark issues, website maintenance, developing foreign Kübler-Ross chapters, developing strategic partnerships, as well as preserving her archives. While growing up, he traveled with her extensively while on her numerous foreign trips witnessing her lectures and workshops. Ken has lectured on his mother's legacy for hospices and various conferences in South America, Asia, and Europe. There are several film projects that Ken is currently a consultant on including a major motion picture, a television series and various documentaries, both foreign and domestic.
Liz Zirkle
Liz Zirkle, Director of Tuesday's Children's Military Initiative, graduated from Rockhurst University in Kansas City, MO. Liz has considerable experience understanding and responding to the in-depth needs of military families of the fallen. Liz is knowledgeable about issues impacting military children and families—including post deployment stressors, long-term reactions to traumatic loss, and U.S. Veteran's Administration benefits available for military families. She has consulted with the UN on issues impacting U.S. victims of terrorism. Liz serves as Tuesday's Children's primary point of contact for the representatives of the Department of Defense, all branches of service and military surviving family members.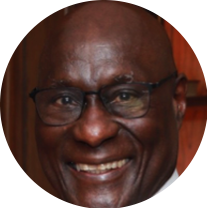 Mr. Luther Bradley
In 1978, Luther Bradley was drafted by the Detroit Lions (Former NFL) as their number one draft pick. During the four seasons he played as defensive back for the Lions, he was named to the All-Rookie Team and tied for Team Leadership in Interceptions. Mr. Bradley is a board member of the National office of Youth for Christ International, Board Chairman for the local Detroit chapter of Youth for Christ, and Trustee at New Prospect Missionary Baptist Church in Detroit. Additionally, Luther Bradley is affiliated with the Detroit Chapter of the National Football League (NFL) Alumni Association. His volunteer services include working with Big Brother of Detroit and speaking locally and regionally.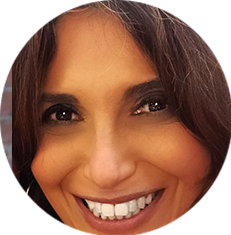 Marcia Honig
Dr. Marcia Honig – PsyD. in Group Therapy; Psychotherapist , Art Therapist and Integrative Counselor. Chair of the Transcultural Section at the IAGP; Chair of the Master Degree (M.A.) in Art Therapy at Seminar Ha Kibutzim College ; Coordinator of the Psychotherapy Unit at MELEL Center ; works as Group and Individuals Psychotherapist at her private practice in Tel Aviv.
Dr. Honig was born in Brazil and has been living in Israel for the past 30 years.
Mitch Carmody
Mitch Carmody a bereaved dad, artist, author, and grief influencer has been serving the bereaved for over 30 years since the death of son Kelly James in 1987. Mitch speaks of surviving loss by turning loss into legacy through the process what he calls Proactive Grieving®. This process teaches attendees to face grief full on, feel it all, experience it, make room for it; to not exclude it from one's life but find balance with it body, mind, soul, and spirit.; mourning the loss and celebrating the life.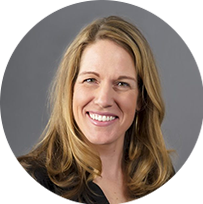 Dr. Michaeleen (Micki) Burns
Michaeleen (Micki) Burns, PhD, is the Chief Clinical Officer at Judi's House and JAG Institute (JH/JAG), a nonprofit bereavement family bereavement center in Denver, CO. She is a Licensed Psychologist with 18 years' experience providing assessment and therapeutic support to families facing adversity. In her work, she has witnessed the lasting, negative impact of unaddressed grief. She is dedicated to ensuring that appropriate care is available for all and raising childhood bereavement to a level of critical public importance. She oversees JH/JAG's core initiatives—Direct Service, Evaluation and Research, and Training and Education—that work towards the organization's vision that no child should be alone in grief.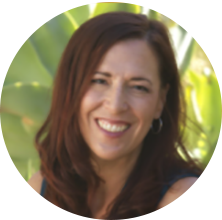 Michele Neff Hernandez
Michele is the founder and Executive Director of Soaring Spirits, the creator of the Camp Widow® program, and the one woman shop onsite in the Soaring Spirits office. Michele plans events, answers calls, ships orders, makes copies, calls widowed people to offer support, keeps in touch with our community daily, picks up the mail, writes receipts, manages all the Soaring Spirits programs, and speaks to audiences of all shapes and sizes about why hope matters, and how Soaring Spirits shares a dose of hope with every widowed person we meet!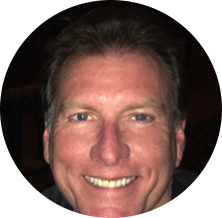 Mike Edwards
Mike's son and only child, Dylan, passed due to a heroin overdose on November 28, 2016, shortly after his 24th birthday and just before reaching six months of continuous sobriety. After attending several grief meetings for parents, Mike saw the obvious lack of participation by fathers. In March 2019, he started Helping Fathers Heal, an affiliate group of Helping Parents Heal. The "closed" group provides a confidential, "safe place" for men to share their challenges and successes in dealing with devastating child loss. In this breakout session, Mike will share his story, including examples of afterlife evidence from Dylan since his passing, and how these "signs" have changed the trajectory of Mike' path and helped him to find acceptance, humility, serenity and hope.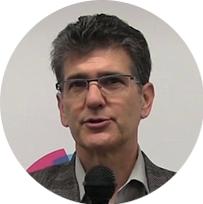 Neil Chethik
Neil Chethik is an author, speaker and expert specializing in men's lives and family issues. He is the author of two acclaimed books: VoiceMale: What Husbands Really Think About Their Marriages, Their Wives, Sex, Housework and Commitment (Simon & Schuster 2006), and FatherLoss: How Sons of All Ages Come To Terms With the Deaths of Their Dads (Hyperion 2001). Previously, Neil was a staff reporter for the Tallahassee Democrat and San Jose Mercury News, and writer of VoiceMale, the first syndicated column on men's personal lives. His writings have appeared in hundreds of print and web publications. He is currently Writer-in-Residence at the Carnegie Center for Literacy and Learning in Lexington, Ky., where he lives with his wife, Kelly Flood, and son, Evan.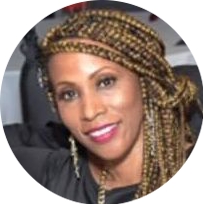 Nicole Alston
Nicole Alston experienced the death of her firstborn daughter, Skye, on her due date in 2005. Skye was stillborn, and the emotional aftermath that followed her death was painful and hard.. However, Nicole believes that Skye's life and death helped to "birth" her life's work, Within months of Skye's death, Nicole began speaking to audiences nationally, and then internationally, about providing comprehensive psychosocial support for families who are grieving the death of a baby.
Nicole received a Master's Degree in Social Work from Columbia University and a certificate in non-profit management from Georgetown University. With a strong interest in access to information, resources and services for underserved populations, she has undertaken documentary projects focused on pregnancy loss and suicide in men of color. Since 2008, Nicole has worked with the Center for Complicated Grief in various capacities: Community Liaison, Recruitment Coordinator, and most recently, as an assessment rater for a research testing the usefulness of a mobile app for bereaved military families. Nicole is trained as a CGT therapist and has treated families who experienced death by suicide, perinatal loss, and the death of a family member due to a life-limiting illness.
Nicole has published with and worked alongside some of the most highly regarded thought leaders in the field of grief and loss.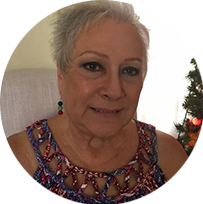 Nivia Vázquez
Nivia Vázquez is the bereaved mother of José Francisco "Yoito" Barreto who died in a car accident on June 6, 1993. She is also the mother of Roberto José Barreto. She attended her first conference of The Compassionate Friends in 1995 where she found love, understanding and friendship amidst her grief. She was secretary of the Board of Directors of TCF, was chair of the Inclusion and Diversity Commission, the Personnel Committee, has translated many TCF brochures and currently offers a workshop and sharing session in Spanish at TCF´s annual conferences. She co-authored Understanding and Respecting Cultural Differences in Mourning for the We Need Not Walk Alone magazine. Nivia is Chapter Leader of Los Amigos Compasivos in San Juan, Puerto Rico.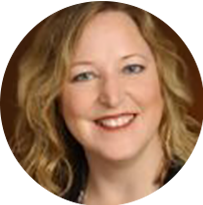 Pamela Gabbay
Pamela Gabbay, EdD, FT is the co-author of Understanding and Supporting Bereaved Children: A Practical Guide for Professionals. She is also a co-founder of The Satori Group, a national organization providing education and consultation to the death, end-of-life, and bereavement fields. She is currently working with The Compassionate Friends, an organization that is very dear and important to her. She holds a Fellow in Thanatology (FT) from ADEC and earned a Master of Arts degree in Cognitive Psychology from Claremont Graduate University as well as a Doctor of Education degree in Organizational Leadership from Brandman University.
Pamela Hagens
It is an intimate introspection submitting words on a continually evolving journey. The evolution takes time and thought- the reflection can be gratifying, notable, perhaps inflated, sometimes painful, and always humbling. I am here; a woman of deep conviction, a wife of 30 years, a mother of three men, a grandmother, a daughter of a phenomenal woman, a sister, an aunt, a friend. I have so much more that I have yet to discover, but I will always be 'Samuel's Steady.'
Dr. Raymond Moody
Raymond Moody, M.D., Ph.D. is the bestselling author of twelve books which have sold over 20 million copies. His seminal work, Life After Life, has completely changed the way we view death and dying and has sold over 13 million copies worldwide. Dr. Moody is the leading authority on the "near-death experience"–a phrase he coined in the late seventies. He is best known for his ground-breaking work on the near-death experience and what happens when we die. The New York Times calls Dr. Moody "the father of the near-death experience."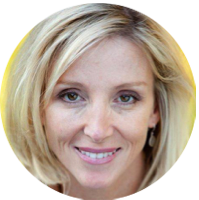 Rebecca Horsley Bara
Rebecca Horsley Bara is the owner and founder of Baptiste Power Yoga Silicon Valley (BPYSV) www.baptistesv.com located in Palo Alto, CA. Rebecca is also the co-founder of Redhouse Wellness, a retreat center in Park City, Utah. Redhouse Wellness is a place where people can go and rejuvenate, recharge and restore their mind, body and spirit through the practices and techniques of Baptiste Yoga which are asana (the physical practice), meditation and self inquiry (the discovery of something new about yourself and your life).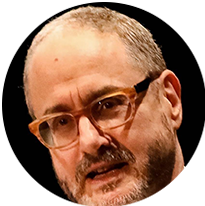 Richard Beck
Richard Beck, is a Trauma Expert; currently is the President of IAGP, – International Association of Group Psychotherapy and Group Processes; a Lecturer- Columbia University School of Social Work; Lecturer of Social Work in Psychiatry (Voluntary) Weill Cornell Medicine; Professional Associate (Psychiatry)- Social Work – New York Presbyterian Hospital; a Fellow-American Group Psychotherapy Association. Richard received the 2019 Social Responsibility Award from the Group Foundation for Advancing Mental Health and the 2007 Alonso Award in group therapy for the co-authored article "In the Belly of the Beast: Traumatic Countertransference". Richard lectures nationally and internationally on trauma and self care, and in 2019 was awarded Honorary Membership in Italian Society of Psychosomatic Medicine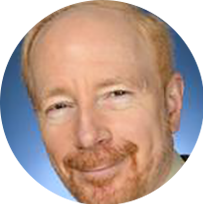 Dr. Robert A. Neimeyer
Robert A. Neimeyer, PhD, directs the Portland Institute for Loss and Transition, and maintains an active consulting and coaching practice. Neimeyer has published over 500 journal articles and book chapters as well as 30 books, including Techniques of Grief Therapy, and serves as Editor of Death Studies. He is currently working to advance a more adequate theory of grieving as a meaning-making process.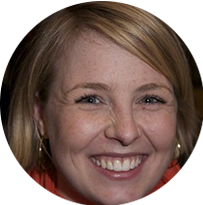 Sara Wingerath-Schlanger
In September 2017, Sara Wingerath-Schlanger rejoined Tuesday's Children as the Senior Director of Mentoring. Sara has worked her entire career in the nonprofit sector focusing on post loss growth, having been with Tuesday's Children from 2006-2013 as well as previously working for Big Brothers Big Sisters of Massachusetts Bay, Program Director with ArtWorks, the Naomi Cohain Foundation and Executive Director for Special Ops Survivors.
Sara earned her B.A. from Hobart and William Smith Colleges, her MPA from Suffolk University, with a concentration in non-profit administration, and her Certificate in Volunteer Administration. Sara was a founding board member, and past President of, Companion Animal Advocates and is active in her Parent Teacher Organization as well as the ENKA Society. She brings a balance of program administration, constituent outreach, strategic partnership and long term growth planning to Tuesday's Children. Sara is humbled to be working with the families and loved ones of America's heroes and ensuring that volunteers can become the agents of change in the lives of families of the fallen. Sara currently lives in Suffern, NY, with her husband, two children, and dog.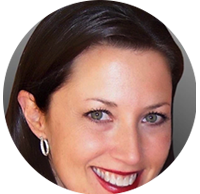 Shannon Jordan
Shannon Jordan was born and raised in the Chicago area. She attended Marian Catholic High School and graduated from Western Illinois University with a degree in communications and marketing with a broadcasting minor. Shannon worked for the World Championship Chicago Bulls for over 12 years as Senior Manager of Client Services where she managed and executed hundreds of strategic partnerships annually for the Bulls and the United Center. She participates in several community initiatives that focus on Suicide Prevention, Cancer, ALS and other Concussion and Traumatic Brain Injury panels. Shannon currently works for the Raiders as Vice President of Alumni Relations.
Shari O'Loughlin
Shari O'Loughlin is Chief Executive Officer for The Compassionate Friends USA and was formerly the Executive Director of the Children's Grief Center of New Mexico. Prior to these roles, she held executive leadership positions within the business and entrepreneurial sectors for over 25 years. Shari published the book, Life from the Ashes; Finding Signs of Hope After Loss and is both a bereaved parent and a bereaved sibling from her youth. She has an MBA, is a certified Life & Business Coach, speaker, and business consultant. Shari was named a Forbes Western Women Business Leader and was a New Mexico Woman of Influence award recipient.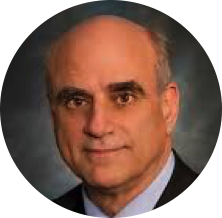 Dr. Stephen Connor
Dr. Stephen R. Connor is the Executive Director of the Worldwide Hospice Palliative Care Alliance (WHPCA) with 350 organizational members in over 100 countries. Connor has worked in palliative care continuously for the past 44 years as a researcher, licensed clinical health psychologist, consultant, author, educator, advocate, & executive. For 11 years he was VP for research and development at NHPCO. For the last 20 years he has worked on global palliative care development in over 25 countries.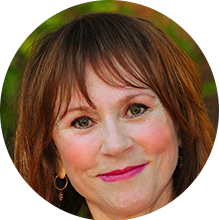 Susan Whitmore, BSBM, CGC
Susan Whitmore is an international pioneer in the world of grief and the founder and CEO of griefHaven, an acclaimed grief support organization providing unique, educational and compassionate support for all losses. griefHaven started in 2003 after the death of Erika, Susan's only child, who died in 2002 from an extremely rare sinus cancer at the age of 32. Her work includes grief research and creating new grief support methods using the latest scientific research on the grieving brain, and her unique and educational approach to death and grief has been the subject of her many keynote presentations, workshops, TV and radio appearances, documentary film support, and educational seminars. The griefHaven website receives over a million visits a year from around the world.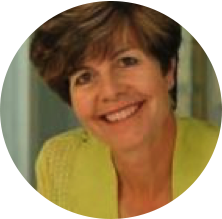 Suzanne Giesemann
Suzanne Giesemann is a Messenger of Hope who shares The Awakened Way – a path to knowing Who you are and why you're here. Whether in her books, her classes and workshops, her weekly radio show, or her one-on-one sessions, Suzanne provides stunning evidence of life after death. She is a former U.S. Navy Commander who served as a commanding officer and as aide to the Chairman of the Joint Chiefs of Staff. Suzanne's gift of communication with those on the other side has been recognized as highly credible by noted afterlife researchers. She brings messages of hope, healing, and love that go straight to the heart.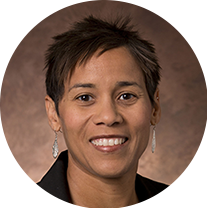 Dr. Tashel Bordere
Tashel C. Bordere, PhD, CT, is an assistant professor in the Department of Human Development and Family Science, and a State Extension Specialist—Youth Development, at the University of Missouri-Columbia. She is a Forward Promise Fellow (Boys & Young Men of Color) and certified thanatologist (deathlore). Dr. Bordere publishes works relating to diversity and resilience through loss including a co edited book, Handbook of Social Justice in Loss and Grief. Her research areas include African American youth grief and adjustment to loss (homicide, race-based trauma). She also developed S.H.E.D. Loss and Grief Tools.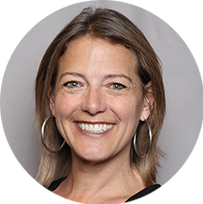 Dr. Tina Barrett
Tina Barrett, EdD, LCPC – Co-founder and Executive Director of Tamarack Grief Resource Center, Dr. Tina Barrett, LCPC, has focused on stabilizing, strength-oriented support for trauma survivors and family systems since 1994. Specializing in nature-based grief support, Barrett has facilitated bereavement groups and grief camps since 1996 and offered facilitator training and supervision for over 20 years. Barrett is honored to serve on the Board of Directors for the National Alliance for Grieving Children (NAGC) and as a Senior Consultant for the Tragedy Assistance Program for Survivors (TAPS) as well as on the Leadership Team of Project Tomorrow Montana. Barrett received the 2019 Community Educator Award from the Association of Death Educators and Counselors (ADEC).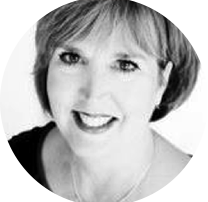 Vicki Jay
Vicki Jay serves as CEO for the National Alliance for Grieving Children. Ms. Jay was founding director of Rays of Hope Children's Grief Center in Midland Texas. Her nineteen-year hospice career included End-of-Life Community Education Director and ten years as Founder and Executive Director of Rays of Hope Children's Grief Center. She is recognized for her role in children's advocacy and for her strengths in public speaking and community education.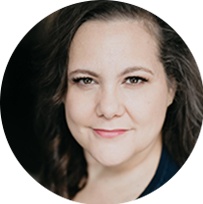 Zaneta M. Gileno
Zaneta M. Gileno is a psychotherapist and certified thanatologist specializing in grief and trauma. Her work and expertise began in the foster care system and transitioned to working exclusively with bereaved military families as a program director for a world-wide nonprofit.
Zaneta expanded her mission to include all those grieving a loss and recovering from trauma and has a vibrant private practice in Salt Lake City, Utah. With a passion for community organizing and education, Zaneta engages in her community suicide prevention efforts and supports those grieving a death to suicide.
She is a student advisor and part-time lecturer at Columbia University School of Social Work and greatly enjoys mentoring the new generation of social workers and therapists.
Grief Conference Sponsors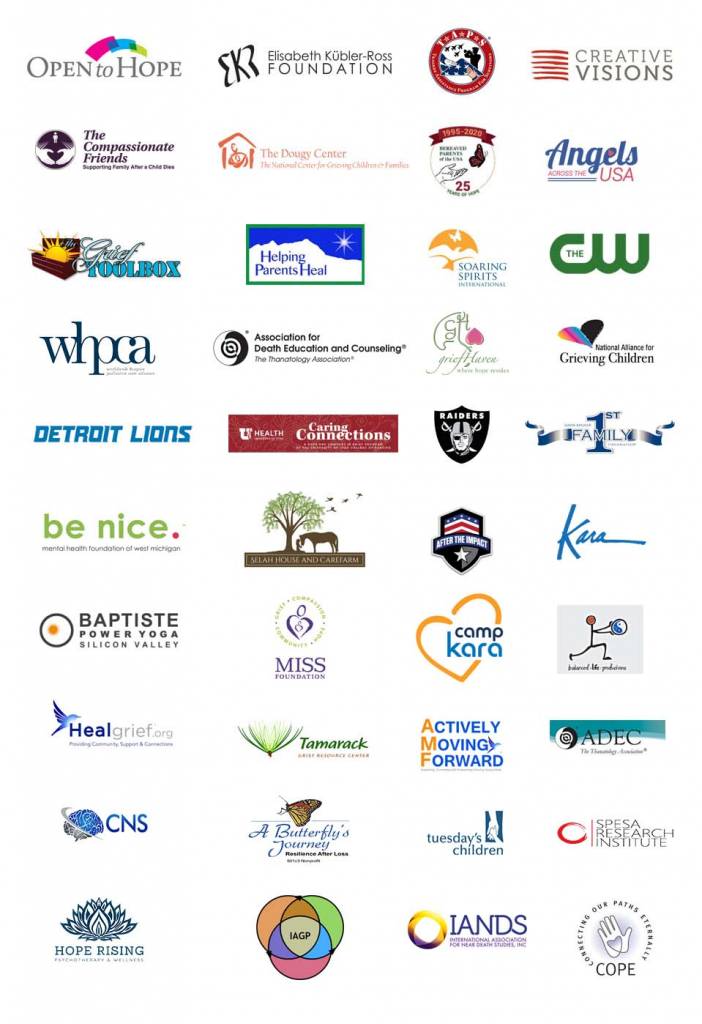 Make sure to RSVP on Facebook + Share With Others