Richard Dew's book, Rachel's cry: A journey through grief, is available at Amazon.com.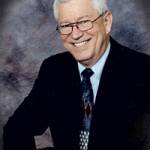 Richard Dew
More Articles Written by Richard
Dr. Richard Dew is a family practitioner in Oak Ridge, Tenn. His youngest son, Bradley, was 21 when he was murdered. After two trials and nine parole hearings, Richard is well acquainted with the problems families face after a homicide. Richard has served as a chapter leader and on the national board of the Compassionate Friends. He has given numerous lectures, workshops and seminars to lay and professional groups. He has authored two books, Rachel's Cry, a book of poetry, and Tunnel of Light, a novel dealing with the stresses the death of a child places on marriage and the spiritual crises many experiences.