Lauren Briggs' book, The Art of Helping, is available at Amazon.com.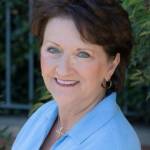 Lauren Littauer Briggs
More Articles Written by Lauren Littauer
Lauren Briggs has been referred to as a true "Renaissance Woman"; multi-talented, accomplished and credentialed in her professional, spiritual and every day life.  She is multi-faceted with interests in music, theater, literature and history and holds a degree in psychology. She has been happily married since 1975 to husband and business partner, Randy Briggs and is the mother of three energetic and talented adult sons, Randy Jr., Jonathan and Bryan. She is the grandmother to four little lovelies, JJ, Mary Clare, Beverly Grace and Camille. She loves gardening, music and fine dining, especially when the meals are created at home with her husband Randy.  Throughout her years of parenting, Lauren has maintained her interest in business as a communication and management consultant. She is a licensed Realtor specializing in the real estate needs of returning missionaries. Lauren's professional interests are featured in the chapter on turning your talents, hobbies and interests into an enterprise in her sister Marita Littauer's book, You've Got What It Takes.  Lauren has been helping hurting hearts for over 25 years through peer support groups, medical seminars, and The Compassionate Friends organization. Through her own experience of grief and loss — including the deaths of two brothers when she was an elementary age child — she has discovered and distilled the keys to offering support in her book, The Art of Helping — What to Say and Do When Someone is Hurting. Now that her children are adults, Lauren is also active in her husband's retail business, Collector Galleries. Lauren sings in both church and community choral groups and has performed in community productions of "The Music Man", "Fiddler on the Roof" and "My Fair Lady". They reside in Redlands, California.