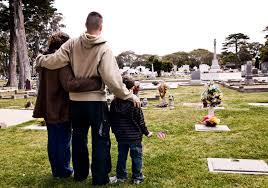 Dr. Heidi Horsley talks with Dr. Jon Reid, a Professor of Psychology and Counseling at Southeastern Oklahoma State during the Association for Death Education and Counseling (ADEC) conference. He's a certified fellow in thanatology from ADEC and shares his experience about becoming a grief counselor. There were a few key events that inspired Dr. Reid to pursue this career path. As an adult, he lost his father and realized he didn't know what to do or what to expect. Feeling totally unprepared, he realized this situation and topic is one that's uncomfortable yet common for many people.
Dr. Reid attended a workshop focused on grief and death, including an ADEC conference in the 1990s. He's worked with a number of types of grief counseling, particularly with teens and children. He supervised a children's grief camp for six years in Texas and Oklahoma, providing counseling in a camp-like setting. He's also led support groups in schools, hospitals and other organizations. Although the stories he's heard are painful and sad, he's found great enrichment from being part of this community.
A Life of Giving Back
Filling a need and touching the lives of others has helped Dr. Reid in his own healing. "Without suffering and death, human life cannot be complete" is a favorite quote of Dr. Reid's, helping to put into perspective that death is a normal part of life. A life of service is a popular route to take after a loss, and can be instrumental in helping your own healing process.
Of course, you don't need to become a grief counselor to serve. There are many ways to give back, and it's important to find a path that resonates with you. For Dr. Reid, counseling was the right fit but he encourages all grievers to follow their own heart.