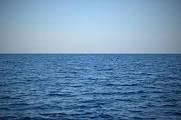 At the annual ADEC (Association of Death Education and Counseling), I spoke with An Hooghe about loss and the relationship with spouses after a child dies.
An is a clinical psychologist who does research on bereaved parents who have lost a child. This research includes how the parents cope and how they talk to each other afterwards.
An is particularly focused on better understanding why parents don't talk to each other about their grief, which is something An believes needs to be explored more.
In the video below, An explains why some parents don't want to talk about their grief, and that those reasons should be valued.
Here are some key takeaways from the video:
An explains that parents have a lot of good reasons for not wanting to talk to each other after the death of a child. Including saying things like: "I don't want to ruin the good moments that we had", "This is private, this is my grief", "I can see the pain in your eyes and I don't want that on top of my own grief"
An says psychotherapists need to do more to understand why parents won't talk to each other, rather than simply trying to keep stimulating them to talk.
Another factor may be that the parents want to talk to each other, they're just never ready to do so at the same time.
An says the reasons why parents don't want to talk to each other about their grief need to be valued and understood better – just stimulating them to talk is not the right strategy.
For more video interviews, please see the Open To Hope YouTube channel.