All
A
B
C
D
E
F
G
H
I
J
K
L
M
N
O
P
Q
R
S
T
U
V
W
X
Y
Z
Search results for: T

Candace Lynn Talmadge
Candace Lynn Talmadge is an author, storyhealer, and paranormalist who weaves words into wider realities. Among her works is The Afterlife Healing ...
More >
Christine Thiele
Christine Thiele is a free lance writer, middle school teacher, and a former professional and volunteer youth minister. She has written for The Journa...
More >

Robert Thompson
Dr. Robert R. Thompson, M.D. graduated from Thomas Jefferson University Medical School in 1965. After an internship in Akron, Ohio he joined the US Pu...
More >

Jill Kraft Thompson
A native of Weiser, Idaho, Jill Kraft Thompson now lives in the mountains north of Boise. Shortly after the ninth anniversary with her husband, Barton...
More >

Catherine Tidd
Catherine Tidd is a widow, a writer, public speaker, and mother to three young entertaining children. She received a degree in English from Rollins Co...
More >

Brenda Tobias
Brenda Tobias' background in theatre and social work makes her a keen observer of human behavior (or vice versa!). Her work has been published in: ...
More >
Eric Tomei
Eric Tomei is a physical therapist residing in the metro Detroit area. He has a B.A. in Psychology, a B.S. in Health Sciences and a masters degree in...
More >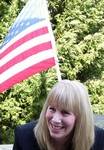 Deborah Tornillo
Deborah Tornillo was born and raised in Corpus Christi, Texas by her loving and nurturing parents. She attended the University of San Miguel de Allend...
More >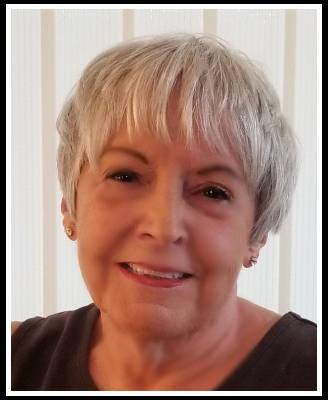 Marty Tousley
As both a bereaved parent and a bereaved daughter herself, Marty Tousley, RN, MS, FT, DCC has focused her practice on issues of grief, loss and transi...
More >

Sue Trace Lawrence
Sue Lawrence is an Adjunct Professor of Psychology who began teaching at Ursinus in 2011.An alumna of Ursinus who graduated with a B.S. in psycholog...
More >

Ron Tranmer
I was born in Jerome Idaho in 1940, the oldest of seven children. I have been married to an angel for 50 years. We have 4 children, 13 grandchildren,...
More >
Mark Triplett
I was born and raised in St. Paul, MN and am currently living in White Bear Lake. I am Founder and Co-Director of a Minnesota non-profit organizatio...
More >

Linda Triplett
I am a mother of two; my daughter, Katrina, the wife of Chad and mom to my two amazing grandchildren, Morgan and Adam, and my son, Adam. Katrina and ...
More >
Susan Troccolo
Susan Troccolo retired from the business world and is now a community volunteer, gardener, writer, and bluegrass guitar player. She lives with Patrick...
More >
Anna Huckabee Tull
An accomplished psychologist with a masters degree in Applied Psychology and Spiritual Psychology, Anna has a natural gift for cutting straight to ...
More >
Found 15 author(s).